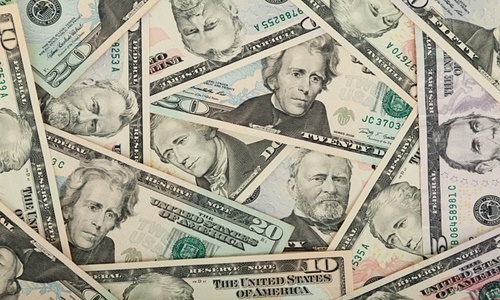 The Japanese yen has reportedly dropped to a 32-year low versus the US dollar as official data revealed that prices in America rose faster than anticipated.
Before reclaiming some ground, the yen dropped to 147.66 against the US dollar.
Shunichi Suzuki, the minister of finance for Japan, stated that the state will appropriately act to combat currency volatility.
Last month, Japan made an unprecedented move and spent about $20 billion to support the weakening yen.
Japan also made an intervention in the world currency market last month to assist in bolstering the declining yen.
After the yen dropped to a new 24-year low versus the dollar, the Japanese government intervened in the currency market for the first time since 1998.
However, analysts have warned that such actions will have little impact as far as Japan's interest rates stay far lower compared to those in the United States.
The Bank of Japan's (BOJ) significantly different strategy from the US Federal Reserve has put mounting pressure on the value of the Japanese yen in recent months.
Consumer prices in the US increased more than anticipated last month, according to official data, that was released on Thursday, indicating that the global economy's battle against inflation is far from being over.
The rate of price growth, or inflation, was 8.2% in the 12 months ending in September, dropping from 8.3% in August.
The increasing consumer price in the US is being closely monitored, as the Federal Reserve's efforts to reduce inflation are driving up the value of the currency and increasing the cost of borrowing internationally.
To offset rising prices, the American central bank has been vigorously increasing interest rates, which has increased investor interest in the dollar. The BOJ, on the other hand, kept rates extraordinarily low.
The euro and the pound are among the major foreign currencies that are being impacted by the dollar's growth in the international financial markets.
Source credit: https://www.bbc.com/news/business-63252034