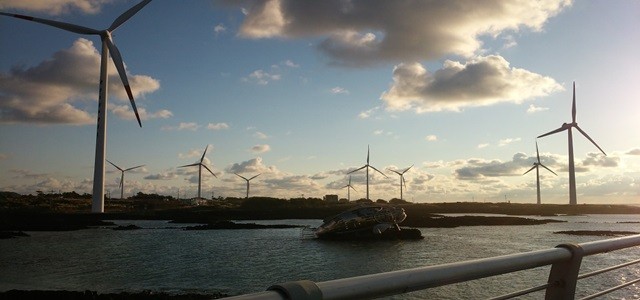 Vestas has reportedly become the top wind turbines manufacturer by installing over 10 GW of wind power capacity in a span of a year.
Its network-connected capacity of about 11.3 GW in the year 2019 is an increase of around 1.5 GW from 2018 wherein the installation had been completed in over 35 markets. The facilities of the company across the American region has contributed over 50% of the capacity for the very first time. This had been encouraged and driven by Mexico, Argentina and the United States.
As per Wood Mackenzie, Siemens Gamesa Renewable Energy had moved its way up to the second place and dominated the offshore market of 1.9 GW in the UK and also secured over 1 GW of other onshore installations across Spain and the United States.
Reportedly, General Electric had boosted its Global dominance by connecting various projects in about 24 markets. Its turbine facilities had been built in Oman, Kazakhstan, Chile, Greece and Jordan, overall reaching up to 8.7 GW. This demonstrates an increase of around 60% in the year 2018.
The Wood Mackenzie report illustrates the market shares of various wind turbine manufacturers nationally, globally and even regionally. It revealed that 2019 had been a year of market consolidation.
Wood Mackenzie's principal analyst, Shashi Barla said that the five main manufacturers of wind turbine that includes SGRE, Goldwind, Envision, Vestas and GE, have increased the combined industry share by around 10% from two years before and also captured 68% of the capacity globally.
MingYang had boosted its industry share by nearly three percentage points. The firm had doubled up its facilities across China to up to 4.4 GW, involving an offshore activity with a capacity of over 500 MW as fueled by projects in Guangdong.
Envision, MingYang and Goldwind that are key OEMs, have recorded the highest number of installation in 2019. This has challenged the big three in the west; GE, SGRE and Vestas.
Source Credit- https://www.evwind.es/2020/05/12/vestas-sets-a-record-for-wind-turbines-and-dominates-onshore-wind-energy/74705