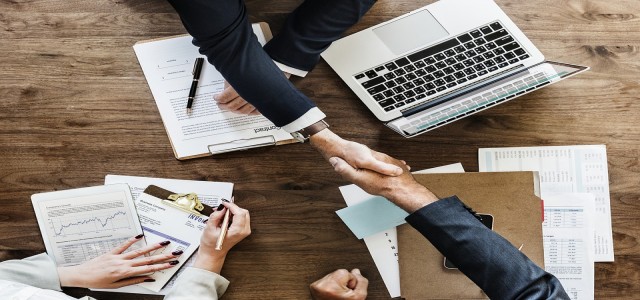 Increasing demand for oil and natural gas as well as deferred investments in the ongoing oil and gas projects due to the downturn, have resulted in increased collaborations between global firms in order to maintain the oil and gas supply across the world.
One such instance came to light when, Total, a renowned oil and gas firm headquartered in Courbevoie, France reportedly announced the expansion of its strategic partnership with Adani Group, the largest infrastructure and energy conglomerate firm in India headquartered in Ahmedabad, Gujarat owing to its plans of developing new gas markets across the world.
The partnership between Total (50%) and Adani (50%) includes many assets into the gas value chain specifically two regasification and imports LNG terminals: Mundra in the West and Dhamra in East India, as well as Adani Gas, one among the four main city gas distributors in India of which 74.8 percent stake is held by Adani, of which 37.4% stake would now be acquired by Total.
Adani Gas Limited has plans to expand its gas distribution in the coming 10 years from its 38 concessions which would cover 7.5% of the total Indian population as well as market natural gas to commercial, industrial and domestic customers, aiming at 6 million homes of India as well as from 1,500 retail outlets providing natural gas to vehicles in the 15 states spread across India.
As a part of this collaboration, Total would bring its retail and LNG expertise and would further supply LNG to Adani Gas Limited. Additionally, Adani and Total would start a joint venture in order to market LNG in Bangladesh and India.
CEO and Chairman of Total, Patrick Pouyanné stated that energy requirements in India are high and the energy mix of the country is vital to face the climate change. Investments pertaining to develop the utilization of natural gas in the country is in line with the company's ambition to be the responsible energy major.
Pouyanné added that the natural gas industry in India would have a robust growth, it is also an attractive outlet for Total, second largest LNG player of the world. Adani would bring its local market knowledge as well as its expertise in the energy and infrastructure sectors. This collaboration with Adani is cornerstone to the company's development strategy in India, Pouyanné claimed.
Source credit: https://www.total.com/en/media/news/press-releases/total-expands-its-strategic-partnership-adani-supply-and-market-natural-gas-india