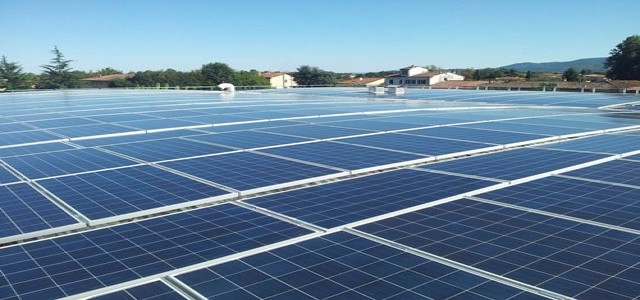 Smart solar energy is an emerging field and has virtually fascinated nations worldwide by means of its power generation capability. With the ongoing IoT revolution, companies and end-users are constantly acquainting themselves with the latest advancements in the solar energy sector.
Envision Group is one such smart energy solution provider that has recently announced its partnership with global energy company, Total S.A. to develop on-site distributed solar generation project for B2B customers in China.
Sources close to the move claim that the two firm's 50/50 joint venture unit (dubbed TEESS) will offer its customers a combination of digital solar energy systems and distributed solar energy solutions that will enable consumers to decarbonize their energy, reduce energy costs, enhance the reliability and safety of energy utilization, and optimize and digitalize energy management.
Alex Sun, CEO, TEESS, claims that companies from the commercial and industrial sector account for around 2/3rd of China's power consumption. With each passing day, clients are getting committed to 100 percent renewable power and the joint venture will proficiently fulfill these needs.
As per Julien Pouget, Senior Vice President of Total, the company is delighted to work with Envision to enter China's distributed energy solar market. Pouget claims that their firm is focused on creating low carbon electricity, which eventually helps organizations in reducing their carbon footprint.
Reportedly, Evision has expertise in solar digital energy platform where the company develops energy storage and vehicle-to-grid technology. Total S.A. meanwhile markets and produces natural gas, fuels, and low-carbon electricity.
Sources claim that Total's gross low-carbon power generation capacity currently stands at 7GW, of which 3GW comes from renewable sources of energy. Moreover, the company has adopted an environment-friendly business strategy to tackle climate change and expects to account 15-20% of its sales to come from low carbon businesses by 2040.
Source Credit - http://www.xinhuanet.com/english/2019-09/17/c_138396446.htm