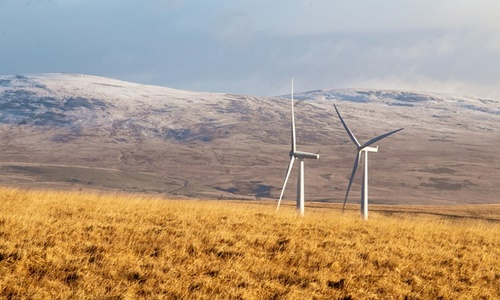 Singapore and Vietnam have reportedly signed a new agreement on Monday that allows the two nations to trade renewable power and collaborate on carbon credit projects.
Singapore's President Halimah Yacob and Vietnamese President, Nguyen Xuan Phuc signed four memorandums of understanding at the Hanoi Presidential Palace, two of which were about energy collaboration and cooperation on carbon credits.
President Halimah referred to sustainability as a significant prospective area of collaboration between the two nations and identified climate change as the primary global concern of this century.
She added that businesses and governments will need to pool their resources and willpower to manage it. Partnerships in carbon credits, green financing, renewable energy, and sustainable infrastructure will help both countries to reach their targets for the transition to green energy.
Tan See Leng, Minister of Manpower and Second Minister for Trade and Industry inked the MOU on energy cooperation and the MOU on carbon credit cooperation, both of which aim to expand energy partnerships between the two nations and lower carbon dioxide emissions.
Adhering to Article 6 of the Paris Agreement, which permits nations to transfer carbon credits gained by decreasing greenhouse gas emissions to assist them to reach their climate commitments, a separate MOU was inked over cooperation on carbon markets and carbon credits.
Singapore plans to achieve net-zero emissions around the middle of the century, and Vietnam has set a similar goal of achieving net-zero emissions by the year 2050.
The goal of the agreement is to identify viable carbon credit projects and create a legally enforceable bilateral framework for the exchange of carbon credits.
While meeting President Phuc, President Halimah emphasized the value of the Singapore-Vietnam alliance during their conversation as both nations will be celebrating the 50th anniversary of their diplomatic ties in 2023.
Two additional MOUs were signed as well, and under one of these, Singapore, and Vietnam agree to share information on cyberattacks, cyber security, and cybercrimes to stop and identify potential threats.
Source credit: https://www.straitstimes.com/singapore/singapore-and-vietnam-ink-agreements-to-deepen-collaboration-on-renewable-energy-carbon-credits