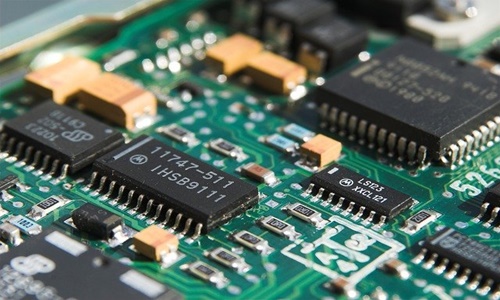 The leading South Korean chipmaker, Samsung Electronics is reportedly expecting to see a 19% decline in its third quarter sales, making the tech giant fall to the second position in the global semiconductor industry after the top position was acquired by TSMC, A Taiwan-based foundry company.
The Q3 revenue of Samsung's chip arm, which oversees memory, non-memory products such as mobile processors, and foundry services is anticipated to amount to $18.29 billion, falling 19% from the Q2 figure of $22.62 billion, as per market intelligence IC Insights.
With sales of $20.2 billion during the cited quarter, TSMC will claim the top rank in terms of Q3 revenue.
IC Insights attributes this situation to a memory market, which is present in a free-fall state in the H2 of 2022, enabling TSMC to overtake Samsung despite Samsung having 31% more sales in 2021.
According to IC Insights, by early 2023, memory chip manufacturers will experience a bloated inventory.
Memory products such as NAND Flash, DRAM, and solid-state drives contributed to approximately 75% of Samsung's overall sales during the H1 of this year.
However, market watchers note that a dramatic fall in the inventory turnover of memory products starting in June is causing a decline in the price of memory chips.
In August, TrendForce dropped the price of consumer DRAM by 5 percentage points, anticipating the DRAM price to reduce by around 18% in Q3.
Nam Dae-jong, an analyst at Ebest Investment & Securities, stated that Samsung and its regional competitor SK Hynix will provide a special deal to the consumers with aggressive pricing, but consumers will take the wait-and-see route because of the already high level of memory inventory.
Nam added that the overstock of both DRAM and NAND Flash chips will probably continue into Q1 of 2023.
According to IC Insights, the market growth outlook for integrated circuit chips for 2022 has been revised downward from 11% to 9% due to the memory chip down cycle.
Source credit: https://www.koreaherald.com/view.php?ud=20220912000125&np=1&mp=1