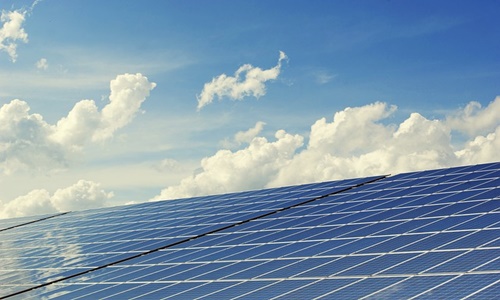 Following Singapore's President, Halimah Yacob's state visit to Hanoi as well as Ho Chi Minh City this week, a digital and green economic relationship between Singapore and Vietnam is reportedly in the works.
Madam Halimah stated at the end of her five-day visit that Vietnam's PM Pham Minh Chinh had recommended the proposal at their earlier-in-the-week meeting. Halimah praised the idea and promised that both parties will take it further.
Halimah also favored creating an ASEAN power grid between the two nations, pointing out Vietnam's 3,260 km of coastline with significant wind and solar energy production potential.
Halimah stated that the nation will have more renewable power available for usage, to help it reach its zero-emissions goal. She noted that both Singapore and Vietnam have aimed to reach net-zero carbon emissions by 2050. It's not just for Singapore's use; if there's excess, then it can be consumed by other ASEAN countries, thereby promoting ASEAN solidarity.
When asked how long it would take to accomplish these aims, Halimah urged everybody to be patient because it would entail feasibility studies and additional discussions, which may take years.
Singapore started importing green energy from Laos via Malaysia and Thailand in June. The action marked the first import of renewable energy into Singapore and the first multilateral cross-border electricity trading involving four ASEAN nations.
According to the Energy Market Authority of Singapore, Keppel, the Ministry of Energy and Mines of Laos, as well as Electricite du Laos, this project was a step toward the creation of a larger ASEAN power grid.
Green efforts and advancements were a hot subject during Halimah's first visit to Vietnam as president.
The President discussed how ASEAN can stay unified in the face of rising geopolitical tensions with the leaders of Vietnam, noting that neither nation wanted to take a side in the conflict.
Halimah further stated that the leaders also committed to defending the international system based on rules, which is crucial for both countries.
Source credit: https://www.straitstimes.com/singapore/singapore-vietnam-to-work-on-digital-green-economic-partnership-and-explore-asean-power-grid