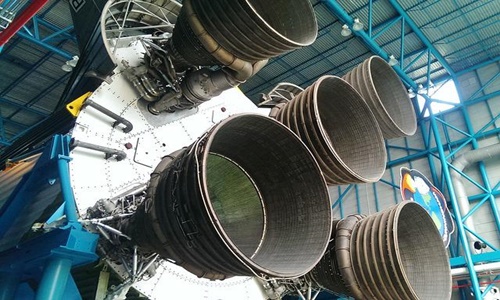 Rocket Lab USA, a space systems provider headquartered in California, U.S., has successfully demonstrated the first Rutherford first phase engine test, marking an important technological accomplishment in the Company's quest to make its Electron launch vehicle the first reused orbital compact rocket.
Earlier this week, the American aerospace company performed a full-throttle performance test on the repaired Rutherford engine at its test facility.
Rocket Lab's most recent recovery mission, dubbed 'There And Back Again', which was launched on May 2022, saw the engine successfully launch into orbit and land on Earth.
The operation was the first attempt to capture the first stage of an Electron, with the help of parachutes – enabling slower descent towards the Earth – and a helicopter to safely pick up the rockets post landing...
Ultimately, Rocket Lab revived the Electron stage using a vessel after being released for a soft ocean splashdown.
Evidently, the rebuilt Rutherford engine successfully completed 200 seconds of engine burn and several restarts along with all the rigorous acceptance tests routinely performed by the company.
According to test fire data, the engine functioned to the same level as a newly constructed Rutherford engine, producing full thrust of 21kNs within 1000 milliseconds of ignition. This Rutherford engine will now serve as a life leader for future Rutherford engines.
Peter Beck, the Founder and CEO of Rocket Lab, emphasized on the firm's longstanding commitment to boost research with Electron, pushing the frontiers of several technologies like electric turbo-pumps, carbon composites, and 3D printed rocket engines.
With the latest breakthrough in the reusability of compact vehicles, the company is once again at the forefront of innovation.
Rocket Lab is bracing for its upcoming recovery mission - scheduled to launch by the end of 2022 - which unlike the previous attempt aims to bring the Electron back to the ground after capturing with a helicopter.
Source Credit: https://www.businesswire.com/news/home/20220901005843/en/Rocket-Lab-Successfully-Completes-First-Test-Fire-of-Reused-Rutherford-Engine