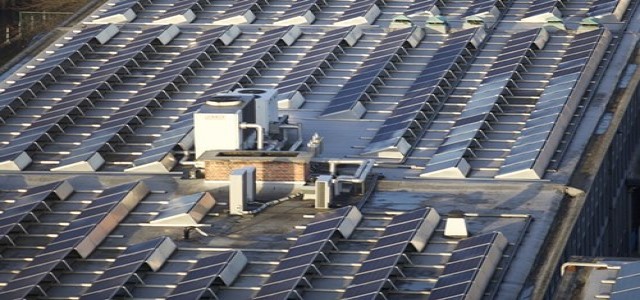 Recurrent Energy, LLC, a leading developer of utility-scale solar & energy storage project developer, is reportedly building a solar farm project in the Mississippi Delta. The project has been carried out by the company on behalf of Entergy Mississippi LLC. It will become the largest utility-owned solar plant in the state, after the Mississippi Public Service Commission approves the same.
Recurrent Energy is planning to complete the construction of the solar farm before mid-2022. Entergy will own the facility once the construction process is completed. The renewable energy, emission-free solar plant will be built on nearly 1,000 acres of land in Sunflower County. The plant will also connect to the transmission grid of Entergy in Ruleville.
According to Haley Fisackerly, president and CEO of Entergy Mississippi, the company is excited to gain commission approval for the largest solar farm in Sunflower County. The plant will help meet the changing demands and expectations of customers in a sustainable way while diversifying the fuel supply.
The solar plant project will be a photovoltaic generator tracking on a single axis. It will also be able to successfully generate 100-MW of renewable energy through its 350,000 PV modules, which is enough to power over 16,000 homes.
Since 2016, Entergy Mississippi has been focusing to research on solar energy as a clean energy source. In the same year, the company also built the first utility-owned solar project in the region. Brookhaven, DeSoto, and Hinds counties were involved in the pilot project. The sites have enabled the company to identify the efficacy of the solar plant in various geographical regions. This project became the genesis for the development of the recent facility.
Entergy Mississippi has been serving nearly 450,000 customers across 45 counties by providing electricity. Entergy Corp. owns & operates several power farms with the electric generating capacity of around 30,000-MW, including 9,000-MW of nuclear power. It also delivers electricity to utility customers of 2.9 million in Texas, Mississippi, Louisiana, and Arkansas, with an annual revenue share of $11 billion.
Source credit:
https://www.prnewswire.com/news-releases/mississippi-public-service-commission-gives-green-light-to-1-000-acre-solar-farm-301040354.html