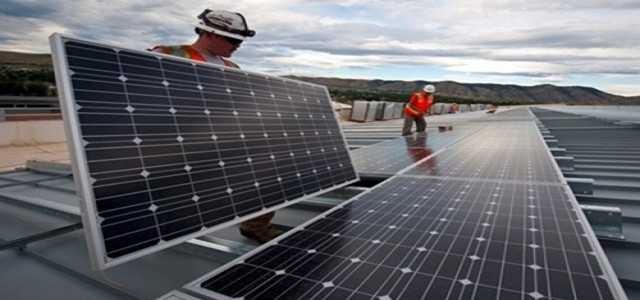 Non-exhausting energy sources have the potential to become a viable solution to the long-standing energy and environmental challenges faced by several countries. Energy companies across the globe have been investing in green sources for a sustainable future, targeting not only the energy landscape but also economic and employment opportunities.
In a bid to improve renewable energy infrastructure in North America, Quinbrook Infrastructure Partners, a value-added investor in lower carbon energy infrastructure market, has reportedly launched a new portfolio solar company named as 'Primergy Solar, LLC'. The newly launched company will focus on developing, acquiring, and operating utility and distributed solar PV and battery storage projects across North America.
Speaking on which, David Scaysbrook, Managing Partner and Co-founder at Quinbrook, and Chairman at Primergy said that through the company's investment in creating a top-notch team at Primergy, Quinbrook aims to remain a leader in battery storage and solar for decades to come. The company believes that solar plus battery storage would dominate new solar energy infrastructure investment in the forthcoming years, states Scaysbrook.
Mr. Scaysbrook added that launching a new solar portfolio company led by this excellent team is an exciting new initiative for Quinbrook's development partners, investors, and energy customers.
According to sources, Primergy will be pursuing Quinbrook's entrenched low-carbon investment strategy in the United States power markets, investing in an early-stage stage of a project through procurements of operational assets as primary sponsors as well as in joint venture with its project development partners.
Primergy will be working on 690 MW AC Gemini Solar plus Battery Storage Project worth approx. USD 1.1 billion which is situated in Clark County, Nevada. The project can store over 1,400 megawatt-hours of solar power once operational, making it America's biggest solar PV and battery storage project declared to date. The project anticipated to feature more than 2.5 million solar modules deployed on 7,100 acres of land devoted to solar power and innovative battery storage.
Source Credit - https://www.businesswire.com/news/home/20200518005437/en/Quinbrook-Launches-Primergy-Solar-Develop-Solar-Battery