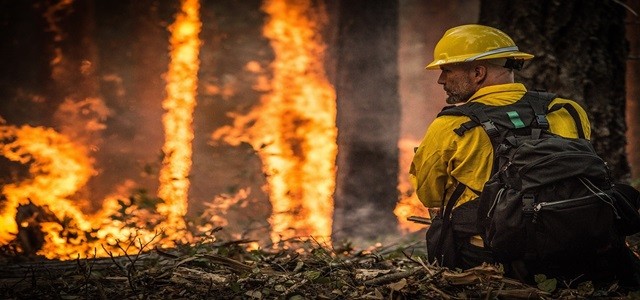 Pacific Gas and Electric Company (PG&E) has announced that it has installed over 600 weather stations and 130 high-definition (HD) cameras all over its service zone. The recent move is a part of the company's Community Wildfire Safety Program (CWSP). The company will continue to develop these networks across areas prone to high fire-threat for better weather forecasting and modeling. The installation will facilitate the company with improved prediction and response capabilities to tackle intense wildfire danger.
Ashley Helmetag, Senior Meteorologist, PG&E, reportedly stated that the station observations enable their meteorologists to examine serious fire weather elements, such as temperature, low humidity, and extreme wind. The cameras and stations are a part of the company's real-time situational awareness tools, which can help in making decisions about Public Safety Power Shutoffs for protection of communities, he further added.
The real-time data received from these newly installed tools is critical for the analysts of PG&E in the Wildfire Safety Operations Center hub from. It is the company's center for monitoring risks across its service territory and coordinating with public safety officials and first responders to counter emerging threats.
The HD cameras are situational awareness tool created by the University of Nevada, Reno, the University of California San Diego, and the University of Oregon as a part of the ALERTWildfire Camera Network. These high-definition cameras are built with near-infrared capabilities and pan-tilt-zoom. They enable firms such as PG&E, first responders, and firefighters to check and monitor wildfires.
Observations from the station have been made available to public and local & state agencies via online sources, such as MesoWest, the National Weather Service, and PG&E's website.
PG&E has planned to install 600 HD cameras and 1,300 weather stations by 2022.

Source links:
https://www.pge.com/en/about/newsroom/newsdetails/index.page?title=20191211_pge_adds_more_weather_stations_and_high-definition_cameras_to_monitor_wildfire_conditions