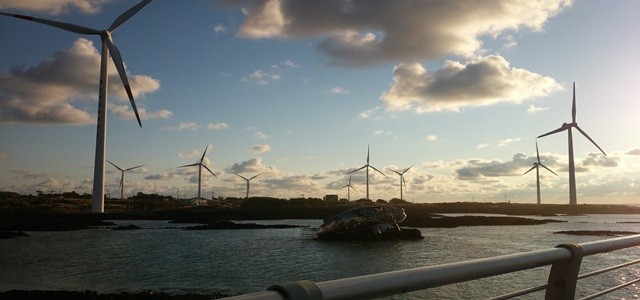 Orsted, a Denmark based power company, has reportedly revealed plans for a new 5GW offshore wind capacity that would connect Denmark, Germany, Sweden and Poland, making it the world's first energy island in the Baltic Sea.
The offshore wind pacemaker wants to start the huge cluster with a 1GW wind farm in the zone of Rønne Banke, which has already been allocated by Denmark for future developments.
Orsted had recently proposed the Danish government to conduct the tender for establishing Rønne Banke as the next phase of the company's offshore wind expansion program. This tender, in tie-up with new interconnections between Denmark and Poland, would shift from offshore wind to one based around clusters serving various countries.
While not providing specific timeline, Orsted added that the 1GW offshore wind hub would be expanded to 3-5GW, with interconnections that would be extended to Germany and Sweden. This in turn could help Denmark in meeting its 2030 emissions goals.
CEO of Orsted Offshore, Martin Neubert, stated that to make Europe greener transmission of offshore wind clusters to several countries is necessary. Neubert further suggested combining the existing deployment plans for transmission and delegated offshore wind areas with a granite island, Bornholm, before combining large artificial sand islands.
Meanwhile, Orsted further claimed that the cluster of Bornholm would help produce large amount of power to electrify heating and transport in Denmark as well other countries it serves. Combining green hydrogen production with the cluster would help in supplying clean fuel to transform difficult-to-decarbonize sectors like aviation and heavy transport.
While speaking at the Recharge Summit held in Copenhagen, head of R&D at Orsted, Christina Aabo, reportedly stated that Bornholm proposal is the next step in innovation and scale,
The government of Denmark is yet to make a decision on Orsted's proposal. Details relating to the proposal have not been unveiled by Orsted.
About Orsted:
Orsted is the largest clean energy company based in Denmark. The company constructs, develops and operates onshore and offshore wind farms, energy storage facilities and solar farms, bioenergy plants and provides smart energy-based products to its customers.

Source credit: https://www.rechargenews.com/wind/orsted-plans-world-first-5gw-offshore-wind-energy-island/2-1-712332