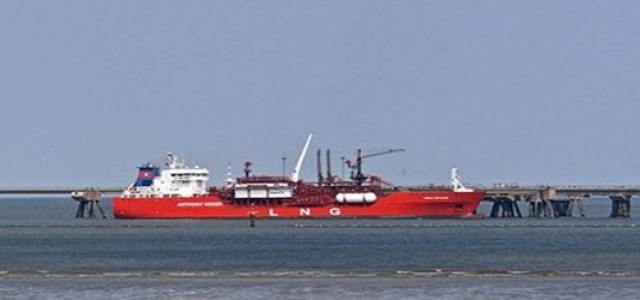 NextDecade Corporation is a promising LNG development company that plans to build the biggest LNG export solution connecting Permian Basin associated gas with the international LNG market. It has a rich LNG project portfolio which includes the 4.5 Bcf/d Rio Bravo Pipeline and the 27 mtpa Rio Grande liquefied natural gas (LNG) export unit in Texas.
Recently NextDecade announced that the FERC (Federal Energy Regulatory Commission) has circulated an order sanctioning the construction, operation, and siting of its proposed Rio Grande LNG export unit in Texas along with the Rio Bravo Pipeline associated with it.
Speaking on the development, Chief Executive Officer and Chairman, NextDecade, Matt Schatzman, said that the authorization from FERC comes as a significant milestone for its project. The company values the rigorous and comprehensive review conducted by FERC and numerous other states, local and federal agencies over the past four and a half years.
Reportedly, the LNG company is looking forward to finalizing crucial commercial milestones throughout the Q4 of 2019 and Q1 of 2020. It is also anticipating on receiving the final investment decision (FID) in the Q1 of 2020. Meanwhile, the facility's construction is likely to start shortly after the schedule of FID with commercial operations in late 2023.
Prior to this news, NextDecade had made headlines when it had revealed that it has reached an agreement with the Abu Dhabi-based sovereign investor, Mubadala Investment Company. This agreement allowed Mubadala to buy USD 50 million of the LNG company's common stock in a private placement. Reportedly, NextDecade issued the common stock at a price point of USD 6.27 per share to Mubadala.
According to reliable sources, Mubadala's investment would massively help NextDecade to further its advancements in its Rio Grande liquefied natural gas project which connects Permian Basin associated gas with the international LNG market.
Speaking of which, Schatzman added that the company is pleased to welcome Mubadala as a shareholder in its firm and looks forward to building a strong partnership.
Source credit: https://investors.next-decade.com/news-releases/news-release-details/nextdecade-receives-ferc-order-rio-grande-lng-project