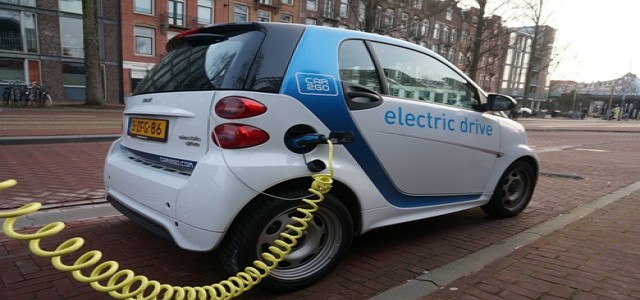 UK-based car manufacturer, Lunaz, has reportedly announced that it has added the first-generation Range Rover to its electric vehicle line-up. The company already has the electric versions of Jaguar XK120 and the 1961 Rolls-Royce Phantom V in its classic EV series.
With the decision to add the electric Range Rover to this line-up, the automaker will initially begin a limited production run of around 50 units, each having a price ahead of £245,000 plus taxes. The deliveries will commence in summer 2021.
According to sources, the electric Range Rover will be available in two trim variants, namely the Country and the Town. The Country level will provide a complete electric classic off-roading experience while the Town level will come with additional driver and rear-seat comfort. Both levels will be available in short- and long- wheelbase forms, with the Country trim level equipped with a more utilitarian-style interior, updated suspension package, and improved brakes.
Lunaz has further rolled out a convertible Range Rover having a Safari specification. The model has been designed on the basis of the car that appeared in Octopussy, a 1983 James Bond film. The company apparently describes the Safari as the first roofless electric SUV at the global level and has already sold its first exemplar to an unnamed customer in Europe.
Lunaz has not disclosed the technical specifications of its EV powertrains. However, similar to other Lunaz models, it is certain that the charging port of the electric Range Rover will sit at the back of the original fuel filler cap with the car's original dials adapted for depicting EV-appropriate information.
The company will re-engineer each of the Range Rover models, manufactured during 1970 to 1994, from the ground up in a process commencing with an exhaustive inspection and the accurate weighing of each corner for the determination of powertrain packaging and the ideal set-up of the chassis.
Further, each car will be tested via detailed CAD models and 3D-scanning for ensuring technical perfection at every step through the process.
Source credit: https://www.autocar.co.uk/car-news/new-cars/lunaz-adds-original-range-rover-classic-ev-line