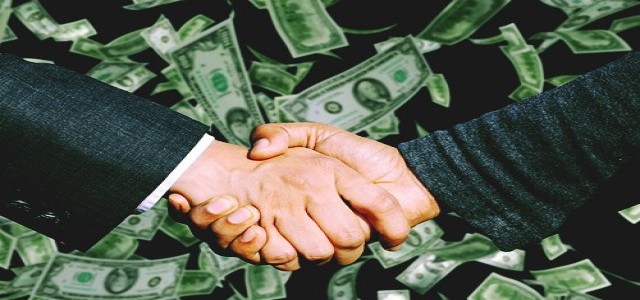 CEO Warren Becker and Chairman Mervyn Becker will continue leading the company

The Sage Financial Group acted as the financial advisor for Cosmetic Solutions
New York-based private equity firm Lee Equity Partners, LLC, has recently announced the purchase of Cosmetic Solutions, LLC, a leading provider of turnkey outsourcing services. Terms of the deal remained undisclosed.
Lee equity apparently helps foster businesses with strong growth potential by partnering with successful management teams. For the record, the company has invested and committed nearly $1.7 billion in over 20 lower-middle market businesses along with 50 add-on acquisitions.
Florida-based Cosmetic Solutions provides advanced custom skincare formulations and products for skincare professionals as well as new and existing brands. CEO Warren Becker and Chairman Mervyn Becker will reportedly continue leading the company and hold significant equity ownership in the business.
The company evidently operates a 95,000 square feet R&D and manufacturing facility spread across a 12-acre site. Apparently Cosmetic Solutions has an extensive portfolio of numerous active skincare formulations and sells to more than 1000 customers around the world.
Excellent R&D capabilities and flexible production capacity seemingly makes Cosmetic Solutions an ideal partner for both emerging brands that are looking to debut their products and established brands pursuing innovation and product line extensions.
Experts claim that Cosmetic Solutions' 25 years of expertise in research, development and production of cutting-edge skincare products combined with Lee equity's knowledge and experience will help the two companies grow and address the growing market demand while maintaining its standard of excellence with its longstanding customers.
Cosmetic Solutions has emerged over the years to establish itself as one of the top-notch innovative service providers for prominent skincare brands, commented Collins Ward, a partner at Lee Equity, adding Cosmetic Solutions' reputation in consistently providing quality products along with with state-of-the-art R&D and turnkey manufacturing capabilities makes it a front-runner in the rapidly expanding premium skincare market.
The team at Lee Equity looks forward to collaborating with the Cosmetic Solutions team to accelerate their expansion ambitions, noted Ward.
The Sage Financial Group reportedly acted as the financial advisor to Cosmetic Solutions for the deal.
Source Credits –
https://finance.yahoo.com/news/lee-equity-acquires-cosmetic-solutions-143700583.html