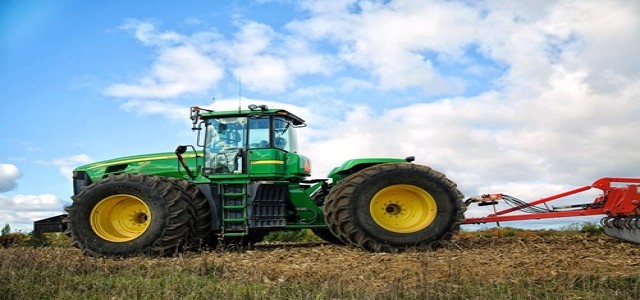 Kubota will build up on its OEM agreement with Buhler Industries to manufacture the tractor
The new series is well suited for hay tool applications in livestock and dairy operations
Reports confirm that Kubota North America Corporation, the parent company for Kubota Canada Ltd and Kubota Tractor Corporation, has recently demonstrated its all new M8 Series. Apparently, the M8 Series is an innovative tractor line-up from Kubota offering a 200-horsepower engine. It is the newest, highest and largest horsepower utility agricultural tractor of the company and it would help meet the requirements of forward-thinking farmers.
Sources close to the matter informed that this announcement continues on the strategy of Kubota to penetrate the North America large utility tractor industry with its tailor-made OEM deal with Buhler Industries Inc., unveiled earlier in the year. The contact allows Kubota to merge its engineering excellence with its partner's track record of production and development of similar horsepower sized tractors, to produce and launch the brand new M8 Series products.
According to President of Kubota Canada, Bob Hickey, the new M8 Series tractors represent the continued focus on growth in the field of agriculture, by delivering products that surpass the customer needs.
Sources further mentioned that with its eye specifically on material handling and large utility tractor markets, the commercial forage and hay markets, and also the mid-sized row crop industry, Kubota anticipates making synergies for the M8 Series and complementary deployments in other areas of its affiliated supply chains and businesses.
Vice-President of Sales and Marketing at Kubota Canada, Yannick Montagano, stated that the M8 Series is the new leader in the tractor product line of Kubota. It's well suited for hay tool applications in livestock and dairy operations and also a variety of field and loader work. The M8 will help to maximize return on investment for Kubota customers now and also well into the future.
Seemingly, M8 Series tractors are comfortable, easy to operate, spacious, and the software is easy to handle for precision farming.
Source Credits:https://www.newswire.ca/news-releases/kubota-unveils-the-m8-series-tractor-its-largest-ag-tractor-ever-858986749.html