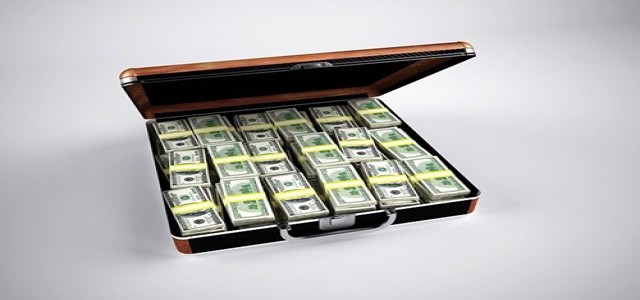 The blockchain startup aims to use the funding for team expansion and boost R&D
Kandola, a blockchain player that provides real-time decentralized chip-to-cloud IoT protocol and real-time NFT, has reportedly announced that it has secured $450,000 in pre-seed funding round led by marquee investors including Harsh Rawat (EPNS), Polygon Founder Sandeep Nailwal, and AlphaWave Global among others.
The pre-seed round also involved other participants including Arcanum Capital – which is a seed stage venture capital firm committed to investments in decentralised systems and applications fostering global blockchain ecosystem.
Speaking on the latest funding, Siddharth Banerjee, CEO of Kandola, mentioned that the startup is betting on the booming Web3 community to assemble a talented team to help build Kandola.
Mr. Banerjee prominently highlighted the ongoing paradigm shift of the company with the purpose of allowing owners to control and monetize data. Any player working towards this ambitious goal will contribute largely to the already initiated meta revolution.
Ragul Kumar, Chief Technology Officer of Kandola, shared that the startup is developing an IoT3 Network designed to perform real-time transactions and caters to all non-DeFi business spaces on Web 3 that remain at an unprecedented scale.
Kumar promoted Kandola's simple tools that help all actors to participate in the decentralized network as the blockchain company aims to offer such value to manufacturers, IoT devices, and consumers as proof of the startup's vision.
Primary objective of Kandola is to underpin success across all businesses that currently lack trust between what is produced, processed, and offered to consumers by initiation of a stable power shift from centralised enterprises to ownership of the value creators.
James McDowall from Arcanum Capital stated that with deep expertise in Web 2.0 IoT space and Acanum's pre-existing client base, the funding will help Kandola become a leader in the decentralised domain.
According to the announcement, Kandola will focus the funds to strengthen underlying technologies by boosting research and development, and for team expansion.
Source Credit: https://www.businesstoday.in/crypto/story/blockchain-start-up-kandola-raises-450000-in-pre-seed-round-328638-2022-04-05