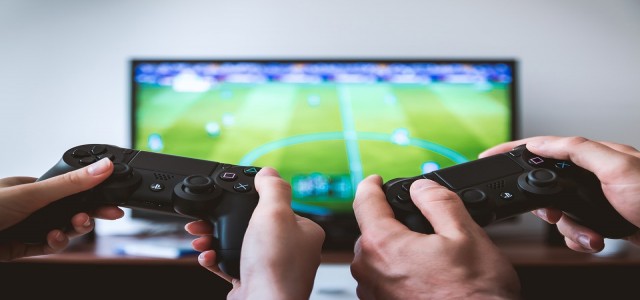 The world of video gaming has revolutionized over the past couple of years and has become a fast-growing global phenomenon that comprises of millions of fans. Streaming services and live events have seemingly turned casual gamers into internet sensations. Meanwhile, speculating growing popularity of esports, many companies are trying to sponsor such events as well as involved teams to promote their offerings.
American snack company, Jack Link's Protein Snacks did the same recently when it announced that it is joining forces with one of leading esports' franchises, Envy Gaming. According to reports, the long-term deal between the two firms involve partnering on live events, custom content series and fan activations.
Jack Link's offerings comprise sticks, jerky, and bars that are made with 100% beef and packed with protein power hand-held in a convenient snack, which make this partnership ideal to fuel Envy Gaming and its professional players and becoming 'The Official Protein Snack of Envy Gaming'.
For the record, Envy Gaming owns the popular Dallas Fuel team in the Overwatch League (OWL) and rivals across multiple titles including Fortnite, CS:GO, PUBG and Super Smash Bros. Meanwhile, Jack Link's has been working with partners to drive across new protein destinations like gyms, homes, gaming facilities, and more.
Commenting on the partnership, Brian Hannigan, VP of Marketing, Jack Link's Protein Snacks, said that their firm has seen an opportunity to bring its offerings into the esports community where apparently there is a lack of presence of portable fuel for athletes. He said that their partnership with Envy Gaming is a perfect fit as they will be able to fuel some of the best esports teams in the world with protein-rich snacks.
Reliable sources cite that Jack Link's, as part of the partnership, will feature its logo on Dallas Call of Duty and Team Envy jerseys. Whereas its products will be available to players and staff of the Dallas Call of Duty team, Dallas Fuel, and Team Envy at the Envy Gaming's new training center.
In addition, fans can expect Jack Link's offerings at 2020 Overwatch League (OWL) and Call of Duty League events that will be hosted in North Texas.
Source Credit: https://www.prnewswire.com/news-releases/jack-links-protein-snacks-to-fuel-top-esports-organization-in-partnership-with-envy-gaming-300940208.html