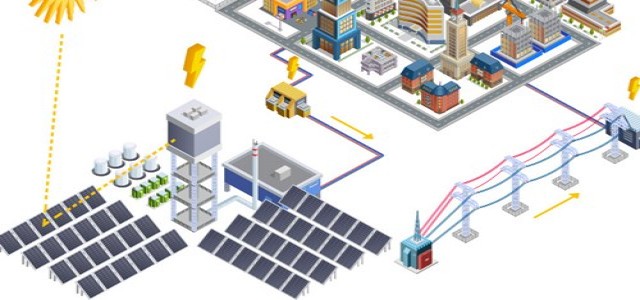 JA Solar, a renowned manufacturer of various high-performance photovoltaic products, is set to conduct an online exhibition on May 25 at around 10 a.m. Beijing time in order to show its most recent and latest products boasting high-efficiency.
Apparently, the exhibition is ready to balance the disappointment of the clients that had been brought by postponing the SNEC PV Power Expo, previously scheduled in the month of May, on account of the COVID-19 pandemic. The event shall be made available in a Virtual Reality (VR) mode, letting the number of visitors to see the exhibition booth as well as the products in a complete 260-degree perspective.
According to the sources familiar with the matter, the provider of PV products listed at Shenzhen shall display its lineup of 450+ modules along with the newly unveiled ultra-highly powerful PV module called the DeepBlue 3.0, equipped with the power output of up to 525W+.
JA Solar staff, during the event, shall be present on-hand for the introduction of the products while also taking questions from several visitors. The specifications as well as details of the modules of the company shall be shown within the on-demand image and the video formats.
JA Solar's CEO and Board of Directors, Jin Baofang said that JA Solar has had a major global ambition for growth and has also witnessed its presence within the International markets grow over the recent years. The firm makes sure to offer excellent products as well as services to global customers.
The online exhibitions are capable of helping the customers from different time zones as well as areas in order to learn more about the products while also enhancing the customer experience. The company shall continue to explore improved services for several of its customers across the world.
Source Credit- https://www.prnewswire.com/news-releases/ja-solar-to-showcase-new-lineup-of-pv-modules-during-online-vr-exhibition-301064274.html