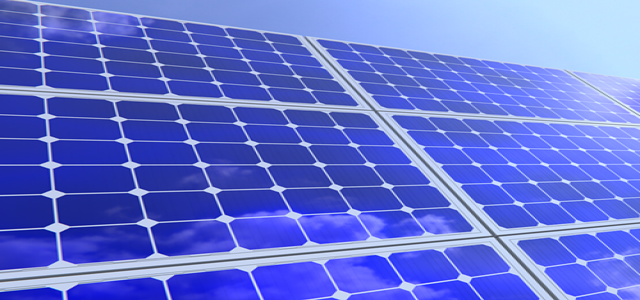 ICRA has reportedly revised the rating outlook of one-third of its rated portfolio for wind and solar
Rating Agency ICRA has reportedly downgraded approximately 1.9 gigawatts (GW) of solar and wind power projects in its rated portfolio. The agency recently mentioned in a statement that it has revised the rating outlook of nearly one-third of its rated portfolio for wind and solar. The announcement seemingly comes at a time when India's clean energy sector is experiencing a crisis. Experts claim that this move by the ICRA might impact India's emerging green economy.
With solar and wind power sectors generating significantly low tariffs, banks are being watchful over lending to developers. Apparently, they suspect the feasibility of solar and wind projects that have agreed to sell electricity at low tariffs.
Payment delays by state-run power distribution companies ranging from two to fifteen months have evidently added up to the existing problems. Moreover, non-allocation of land-to-wind power projects along with challenges related to transmission and connectivity are further slowing down the renewable power sector growth, analysts noted.
Nirmala Sitharaman, Minister of Finance and Minister of Corporate Affairs, reportedly assured global investors about the sanctity of India's power purchase contracts.
Adding to this, renewable energy minister Raj Kumar Singh stated that state-run distribution companies remain a major challenge.
Discoms are apparently the weakest link in the power sector primarily due to increasing power purchase costs, low collection, inadequate tariff hikes and disbursement of subsidies. In addition, mounting dues from the government have resulted in distribution companies exhibiting poor records of payments.
According to industry experts, despite of India's solar and power sector currently facing a number of challenges, the country is optimistic about reaching its goal of generating 450 GW of renewable energy by 2030. Evidently, 83,000 MW worth of clean energy capacity of has already been set up, with 29,000 MW currently under construction.
Analysts forecast that India's green economy will require investments of nearly $80 billion up to 2022, climbing substantially to approximately $250 billion over 2023-30.
Source Credits –https://www.livemint.com/companies/news/icra-downgrades-around-1-9-gw-of-wind-and-solar-power-projects-11571230295647.html