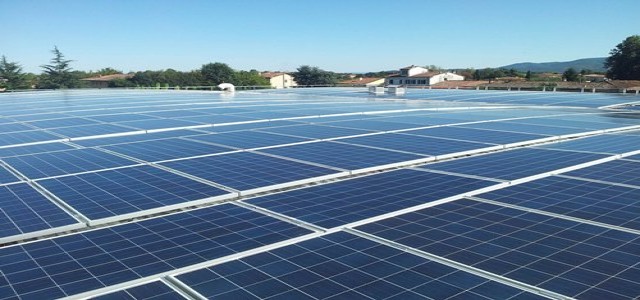 Demand for renewable energy, and by extension, initiatives for solar power projects have witnessed a substantial growth lately due to growing environmental awareness and advancements in clean energy technologies. Various global firms are collaborating in the renewable energy business of solar power and witnessing an exponential growth in business outlook.
Hecate Energy, a renowned developer, operator and owner of renewable power projects based in North America, reportedly announced that it inked a solar energy agreement for the purchase of 250 MW of renewable and clean electricity from its 500 MW Texas facility with technology giant Google.
As per the agreement, Hecate would develop and operate novel solar power at Texas. Hecate hopes that it would create new jobs in the region, providing a further boost to the local economy from its estimated investment of $275,000,000 in the project.
Recently, Google announced that it had its biggest ever procurement of renewable energy, a total of over $2 billion in a novel energy infrastructure that was produced by solar panels as well as wind turbines which are located across the world.
Director of Operations at Google, Neha Palmer stated that for the company, sustainability has always been one of its core values from its earliest days, and a keystone of the company's efforts pertaining to its commitment towards clean energy.
Palmer added that this announcement would add new renewable energy capacity to the grids where the company consumes it, further creating new construction jobs and provide clean power accessibility to nearby communities.
CEO and President of Hecate Energy, Chris Bullinger stated that the company is proud about implementing its clean energy expertise as a part of Google's commitment towards carbon-free energy.
Bullinger added that the novel, renewable energy generated by Hecate Energy solar power would help fight climate change, improve environmental quality as well as contribute to the region's economic vitality.
GE Renewable Energy had recently announced the Corporate Power Purchase Agreement (PPA) with Google to sell energy from its Björkvattnet Onshore Wind Farm, located in Sweden to Google.
Hecate energy did not unveil any financial terms pertaining to the Google solar energy agreement.
Source credit: https://www.saurenergy.com/solar-energy-news/hecate-energy-250-mw-solar-energy-agreement-google