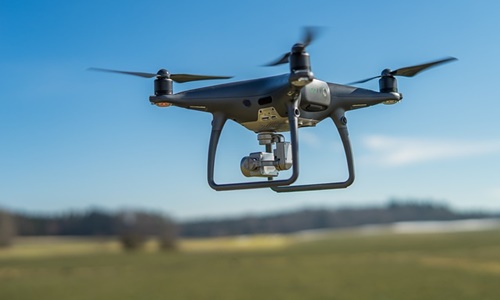 FedEx, the US-based transport giant, has reportedly decided to stop further development of Roxo, its last-mile delivery robot, with the firm confirming that it plans to shift its focus away from the robot and work on short-term goals.
Roxo was unveiled in 2019 as a partnership with DEKA, the creators of the iBot wheelchair, which deployed multiple sets of wheels to climb up and down the stairs and lift its user from a seated position to eye level.
Roxo also employed multiple wheels to climb curbs and steps. It could carry 100 pounds (45 kilograms) of merchandise at its top speed of 10 mph and used cameras and LIDAR sensors to autonomously maneuver around vehicles and pedestrians. Its motions were monitored by human operators, who could also steer it manually if required.
This Monday, Fedex's chief transformation officer, Sriram Krishnasam, informed the workforce that Roxo's development (a component of the internal project called DRIVE) was coming to an end.
Krishnasam stated that Roxo did not satisfy the necessary short-term value objectives for DRIVE, as per internal emails uncovered by Robotics 24/7, even though automation and robotics are important cornerstones of FedEx's innovation strategy. He added that even if the R&D efforts are coming to an end, Roxo served an important function, which is to significantly increase the knowledge and application of robotic technology.
Roxo had undergone trials in several places, including Japan, the US, as well as the United Arab Emirates. The robot, according to FedEx, is intended to operate within three to five miles of nearby delivery hubs. FedEx previously stated that its most advanced test phase would begin in 2021.
Earlier this month, Amazon also announced that it was ending the field trials for Scout, its last-mile delivery bot. Amazon stated that it is scaling back the development of the robot rather than discontinuing it entirely. The business stated that portions of the program weren't meeting customers' expectations but refrained from revealing further details.
Source credit: https://www.theverge.com/2022/10/18/23410419/fedex-shuts-down-last-mile-delivery-robot-roxo-deka