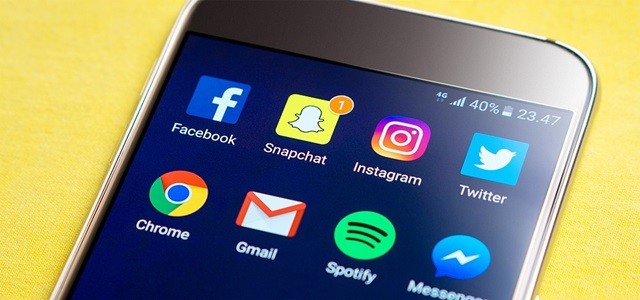 Instagram and Facebook have reportedly announced to shut down a loophole that lets vendors sell vapes and guns on their platforms. The social networks have already banned marketing of these products, however, through this move they are aiming to completely restrict these merchants from taking advantage of the loophole.
Both social networks stated that they're prohibiting "branded content" by influencers that markets tobacco, weapons and vaping. Users would also witness "special restrictions" over posts that market and promote products like diet supplements and alcohol.
Technology giant, Facebook stated that enforcement for these new regulations would take effect soon in the coming weeks. The social media platform is also working over its tools to help content creators honor the new policy. The policy includes regulations like putting minimum age demands or their content.
While announcing the policy change, Instagram stated that the company invests in several novel ways to support creators to collaborate more effectively with other brands. However, it is also very crucial for the company to have policies and tools that give transparency and safeguard the community. Instagram further added that the advertising policies of the company have long restricted the advertisement of such products. The company would also begin enforcement of new policy soon.
This is for the first time that Instagram is restricting what influencers can post on their feeds, and it is considered overdue by some. Instagram and Facebook have both come under scrutiny as they let social media stars market harmful products on their platforms. This also includes possible underage users. In few cases, the influencers who market these products don't even use or understand them.
Now, up to some extent, Facebook would possibly not have much choice. The Advertising Standards Authority in the UK has banned Instagram posts that were showing under-25s marketing vaping. If the social media platform now doesn't eliminate these posts by itself, regulators would possibly impose restrictions of their own on the platform.
Facebook is not the only tech giant that has recently decided to keep itself away from the vaping and e-cigarette industry. Recently, in November, Apple stated that it would ban all the apps related to vaping from its App Store. The company removed 181 apps that were tied to the use of e-cigarettes.

Source credit: https://www.engadget.com/2019/12/18/facebook-instagram-ban-influencer-gun-vaping-posts/?guccounter=1&guce_referrer=aHR0cHM6Ly93d3cuZ29vZ2xlLmNvbS8&guce_referrer_sig=AQAAACCWPKPMPy4VIm3ZQg3e-nK7o_EG2pbCSCwo9SklAjMZPP73KKJK7AZw8US-sp1Ch3GbjCyQQqWVYtsyabVQ3JNVaVrDU7WLtqP_lpDH1AvNbW-y4Vr-bCnK0OB9TeUvrddUhqrFX63ozEM7DwbpwJPex7KR0Y-84boF9EBURjLZ