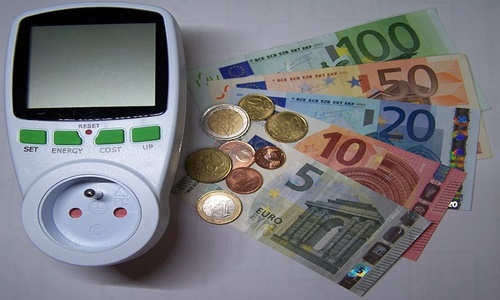 The wholesale cost of gas in the UK has more than tripled over the last 12 months, pushing consumer costs beyond boundaries
Leading energy suppliers in Britain are warning the industry of a dramatic surge in the number of customers failing to pay their bills on time amidst volatile costs of gas and electricity adding to the household struggles.
According to Michael Lewis, Chief Executive Officer of the UK division of E.ON SE, energy bills associated debts of customers are likely to be 50% higher by the end of 2022.
On April 1st, 2022, UK's cap on energy prices escalated to record high levels for 22 million people and is expected to only continue growing over the next phase of this year, potentially endangering 40% of Britain's population with energy poverty.
Speaking on the potential threat, Keith Anderson, CEO of Scottish Power Ltd, shed light on the grave situation anticipated in October, urging the parliamentary panel to consider aggressive actions for initiating a significant shift to strengthen the industry against the massive size and scale of the problem.
Over the last year, the wholesale prices of gas in the UK have more than tripled, adding to the growing challenges of burgeoning consumer costs.
While regulator of Ofgem's price cap is capable of imposing a limit on the maximum high in bill prices, it has negatively affected 26 household suppliers that struggled to keep up with the optimum model of costs.
To address the volatile situation, lawmakers chaired a meeting asking the heads of Britain's four biggest companies - Scottish Power, Centrica, E.ON, and EDF Energy – to brief about the pricing trends.
Suppliers in the region are growing anxious, necessitating government steps to aid customers pay their bills – which will ensure that the suppliers are paid for the energy services they supply.
Source Credit: https://www.bloombergquint.com/business/u-k-energy-bosses-warn-of-steep-increase-in-customers-debt