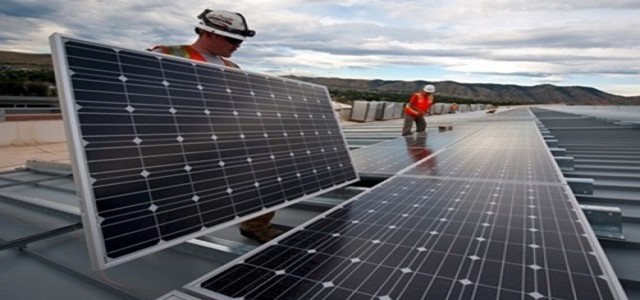 The New and Renewable Energy Authority (NREA), Egypt, has recently announced that it has been studying requests to construct power plants to a capacity of 6.34 GW, 2.75 GW of which are projects taken up by the private sector.
Apparently, Mohamed Al-Khayat, head of NREA stated that the projects involve wind farms of 250 MW owned by the public sector and photovoltaic power plants that have a capacity of 170 MW. Initiated by the private sector, there will also be other wind farms with a capacity of 1,950 MW as well as 800MW photovoltaic power plants.
Al-Khayat further said that the total production of electricity in Egypt had amounted to about 20,782 billion KWh in the year 2019 that also included 14.597 billion KWh from the hydroelectricity plants, nearly 2.04 billion kWh from the solar plants and 3.270 billion KWh that came from the wind farms. There are traditional thermal power plants produced around 4.7m KWh. The total amount of fuel savings for the country had reach nearly 4.3m tons of the oil equivalent.
He also added that the state has been planning to increase the contributions towards the electricity generation mix from renewable energy to around 20% by the year 2022. It also has the possibility of doubling up by the year 2035. This will be taken further by having adopted a flexible policy package as well as the models to promote private investments, like build-own-operate.
The feed-in tariff has led to the implementation of a solar energy complex located in Benban at a capacity of around 1,465 MW. The projects of the private sector generally show a double growth rate annually, apart from the government wind farms of NREA in Gabal El Zeit and Zafarana that tend to produce more than 1,100 MW. The future projections have been expecting a quicker implementation of all the renewable energy projects, that depend on their competitiveness.
The use of solar energy ensures that no irrigation wells are operating except during the times of sunshine, enabling the best utilization of all the underground reservoirs as well as preservation for a prolonged time period.
Source Credit- https://www.evwind.es/2020/04/12/egypt-considers-6-3-gw-wind-energy-concentrated-solar-power-and-pv-projects/74346