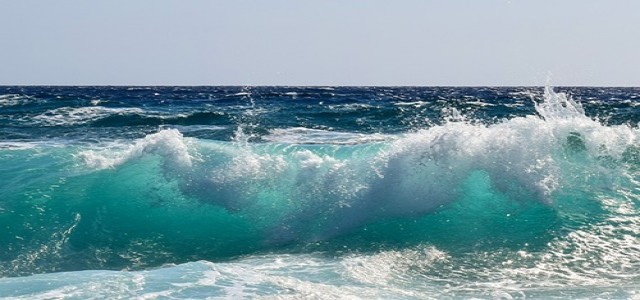 Swedish-Israeli clean electricity producer, Eco Wave Power has reportedly announced that the company has inked a deal with Port Adriano, Spain over the development of the first wave-energy power plant in the country.
As a part of the agreement, Port Adriano – located on the south coast of Mallorca Island – will allocate a piece of land for the construction of Eco Wave Power's wave-energy power plant for 20 years of span.
Eco Wave Power will acquire all the licenses for constructing the power plant and then supply the electricity generated in compliance with the approved production quota, which will be determined for the unit.
Reportedly, the wave-energy power plant with 2-megawatt (MW) capacity will adhere to a two-stage construction and commission plan and will be able to power 400 households of the area at full capacity.
Speaking on the latest development, Antonio Zaforteza, CEO of Port Adriano-owner OCIBAR, mentioned that Eco Wave Power is an ideal candidate to spur Port Adriano's vision for sustainability and innovation.
Zaforteza added that with Eco Wave Power's ability to introduce innovative renewable energy production technology will help Spain to achieve its ambitious goals catering to the climate crisis.
Eco Wave Power's technology
Eco Wave Power's floaters essentially transform the dramatic movement of waves into a clean energy generation process.
With a compress-decompress movement of the floater-connected hydraulic pistons, biodegradable hydraulic fluid is delivered into accumulators on the land, leading to pressure build up, which ultimately rotates the motor followed by a generator and lastly transfer electricity into the grid.
Wave heights of 0.5 meters (1.64 feet) are enough to signal the system to start electricity production.
In case of extreme wave heights such as during storms, the floaters will automatically emerge above water level, maintaining an upward stance until the storm has passed, and then resume operations of the wave-energy power plant, which start-to-end will be monitored by smart automation system.
As of now, the company operates projects in Israel and Gibraltar, with forthcoming initiatives under way in California, and Portugal.
Source Credit: https://electrek.co/2022/04/11/eco-wave-power-will-construct-spains-first-wave-energy-power-plant/