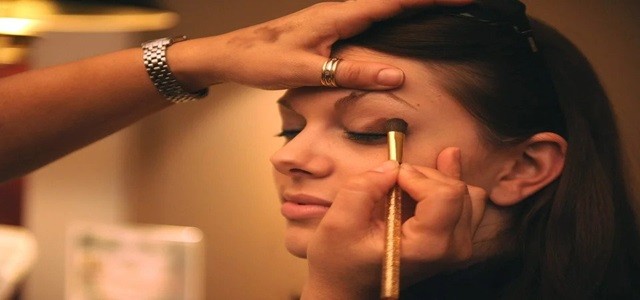 The skincare and cosmetics brand, in unison with Sephora, announced the launch of F-Balm Electrolyte Waterfacial.
The product is expected to efficiently restore the moisture content and maintain a balance of hydration whilst providing a complete fresh look.
F-Balm is made available at the online and offline Sephora stores alongside gracing the presence in the company online store as well with a price of USD 52.
Skincare and cosmetics hold a pivotal position in people's lives, more specifically the female population. Increased inclination towards maintaining a perfect look has added an impetus to the wide scale sales of skincare products and cosmetics worldwide. Different companies associated with this genre are coming up with novel products and ideas which would provide people with a complete new and better look. In light of this, one of the skincare and cosmetics brands, Drunk Elephant recently unveiled its new overnight hydrating face mask- F-Balm Electrolyte Waterfacial.
It has been reported that the company has joined hands with the French multinational chain of personal care and beauty store, Sephora to launch its product across the stores. Apparently, the product is made available on 1 to 1 at the company online store, Drunk Elephant along with the online and offline Sephora stores at a suggested retail price of USD 52.
The mask is anticipated to plump and restore with an electrolyte cocktail whilst boosting the skin's acid layer. F-Balm, with the barrier-replenishing ingredients would efficiently rehydrate the hungover and overly-parched skin. Moreover, the tiny beads of vitamin F burst when applied to the skin, offering a soothing hydration.
Credible sources have claimed that the application of this mask can help improve the uneven tone, texture and the signs of damage giving a blemish free and smooth skin.
Speaking of the launch, the founder of Drunk Elephant, Tiffany Masterson, reportedly quoted that F-Balm is an overnight mask which plumps and restores the balance of moisture and hydration levels to the skin. It further helps restore the water content of the skin along with shielding against the loss, keeping the skin supple and soft throughout.

Source credit: https://www.financialbuzz.com/drunk-elephant-announces-the-launch-of-f-balm-electrolyte-waterfacial-exclusively-at-sephora/