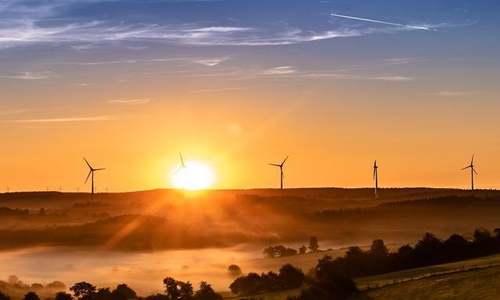 Cryptyde, Inc., a company focused on using blockchain technologies to disrupt consumer-facing industries, has announced that it has entered into an Energy Program Development Agreement with Argo Energy, LLC.
Under this agreement, Argo Energy will be aiding Cryptyde in recognizing power delivery and site development solutions for the infrastructure required by Cryptyde to provide Bitcoin mining services.
Cryptyde seeks to limit harmful carbon emissions while minimizing the effects of rising and unpredictable energy bills by utilizing a wide range of solar and other renewable sources.
The firm suggests that adopting renewable energy will enhance their bitcoin mining services' financial and operational efficiency while reducing their environmental impact.
It further expects that this collaboration with Argo Energy will empower Cryptyde to lessen capital expenditures by leveraging the vast development network of Argo Energy.
Brian McFadden, CEO of Cryptyde, said that the firm hopes that this agreement aids it in fulfilling the requirements of the crypto mining solutions business in an ecologically and socially conscious manner.
The firm anticipates producing roughly 150 megawatts of power accessibility via this arrangement, offering a significant piece in its capacity to support and launch cost-effective consumer mining opportunities, he added.
According to sources, Argo Energy will offer its support in identifying, financing, and constructing several sites housing the infrastructure needed for Cryptyde's Bitcoin mining service's strategic geographical locations across the US.
Meanwhile, Cryptyde expects to enter into agreements with Argo Energy which the latter wants to get engaged in regulating the terms of any projects they choose.
For the uninitiated, Argo Energy consists of a team that includes industry veterans with expertise in both traditional and solar/renewable energy sectors. In addition, the company holds historical proficiency in traditional finance and data infrastructure with broad domestic and intercontinental experience in past project development.
Source Credit - https://www.globenewswire.com/news-release/2022/08/01/2489395/0/en/Cryptyde-Inc-and-Argo-Energy-Announce-Energy-Program-Development-Agreement.html