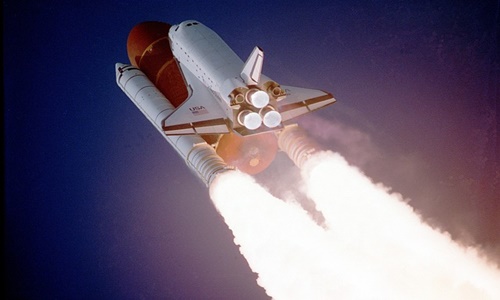 Spaceport Cornwall, the Horizontal Launch solution of the UK has reportedly been granted an operating license, allowing it to host the nation's first space mission. The Civil Aviation Authority (CAA) reported that the Newquay site can be used to launch satellites into orbit.
Entrepreneur Sir Richard Branson's Virgin Orbit organization is anticipated to carry out the first mission in the upcoming weeks. Earlier, a refurbished aircraft, Virgin Atlantic Boeing 747 called Cosmic Girl, and LauncherOne, a Virgin Orbit rocket, traveled from California, US, to Spacecraft Cornwall.
To launch the rocket, the 747 will launch horizontally, then release it at 35,000 feet over the Atlantic Ocean south of Ireland. The plane will return to the spacecraft, while the rocket will burn its engine and launch several small satellites into space with a variety of defense and civil applications.
Cornwall will be the first satellite from Europe to be launched into orbit. Furthermore, in tribute to the British rock band 'The Rolling Stones,' the mission has been given the title 'Start Me Up.'
The awarding of the first spacecraft license in the UK was termed a historical milestone by CAA Chief Executive Richard Moriarty.
Furthermore, Mark Harper, Transport Secretary, who intended to give approval to the regulator before issuing the license stated that a cornerstone is being laid for the first launch.
Harper added that Virgin Orbit's planned launch strengthens the country's position as a major space nation, which can promote growth and innovation across the sector and generate thousands of jobs and apprenticeships.
Dan Hart, Virgin Orbit Chief Executive Officer said that the license is an important initial step toward the company's goal of launching its first rocket from the location in the coming weeks.
The first vertical space launch is anticipated to occur at the SaxaVord Spaceport on Unst in Shetland the following year.
As per the official reports, over the next ten years, the government estimates that commercial space launches will contribute $4.5 billion to the UK economy.
Source credit: https://www.mirror.co.uk/news/uk-news/breaking-cornwall-wins-licence-uks-28502187