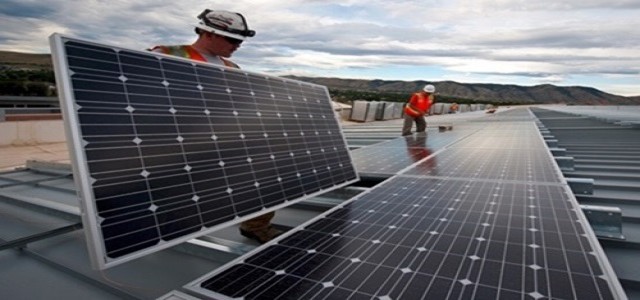 Infrastructure and Energy Alternatives Inc., a renowned infrastructure construction firm that has specialized heavy civil and energy expertise, has recently announced that it has started the construction of a 25 megawatt Appling Solar Farm, close to Baxley, which a rural community within Southeast Georgia.
Silicon Ranch Corporation, based in Nashville, is known as one of the largest independent producers of solar power in the country. It has been selected IEA Constructors LLC designated as the Engineer-Procure-Construct Contractor for the project. It has the responsibility of procuring, designing, commissioning, construction and handing over of the facility.
Apparently, Silicon Ranch has funded the installation and will be owning as well as operating the array for a long period of time, staying consistent with the projects to be developed by Silicon Ranch.
According to reliable sources, IEA is expected to hire about 200 craft workers for the project construction. The majority of these workers will be recruited from the labor pool in Georgia as well as the military veteran community. The residents of the area who are interested to work on the Appling Solar Farm are expected to apply on the official website of the company as they will be hiring people from entry-level to experienced professionals.
IEA will be providing the workers who have been looking for an experience in utility-scale solar construction with onsite training in wire harnessing, module installation, and track assembly. The modules are locally manufactured by Hanwha Q CELLS at its largest manufacturing facility to be located in northeast Georgia.
The IEA and Silicon Ranch focus on their commitment to safety while IEA will be following the OSHA and CDC guidance to prepare workplaces, as well as responding to COVID-19 threats at the site of the project by maintaining social distancing, monitoring standards, and additional cleaning. Workers who have been supporting the energy sector with the help of renewable energy have been recognized as "essential" by Homeland Security.
Source Credit-https://www.globenewswire.com/news-release/2020/04/06/2012412/0/en/INFRASTRUCTURE-AND-ENERGY-ALTERNATIVES-INC-BREAKS-GROUND-ON-25-MW-SILICON-RANCH-SOLAR-CONSTRUCTION-PROJECT-IN-GEORGIA.html