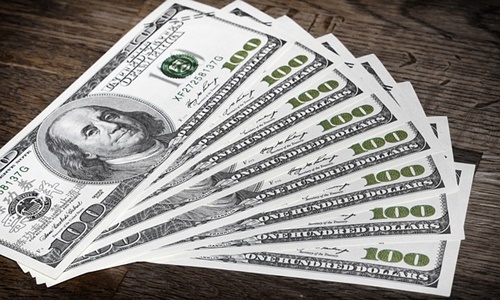 The Chinese yuan has reportedly depreciated to a record low in relation to the rising US dollar.
The yuan, which is traded internationally, plunged to its lowest level since data started to be made accessible in 2011.
The value of the local currency in China fell to its lowest level since the global financial crisis of 2008.
After the US central bank raised interest rates once again earlier this month, the dollar has been strengthening against other world currencies.
On Wednesday, major Asian stock market indices experienced a steep decline.
Benchmarks like Nikkei in Japan closed 1.5% lower, Hang Seng index in Hong Kong closed 3.4% lower, and Kospi index in South Korea closed the day after losing 2.4%.
Many investors regard the dollar as a safe investment for their funds in difficult times.
That has supported raising its value in comparison to other currencies, such as the Pound Sterling, which on Monday hit a record low against the US dollar.
The dollar also hit a new 20-year high against a closely followed group of the top international currencies on Wednesday.
The decline of the yuan is another instance of a currency losing ground because of the strong dollar.
In addition, it is also about the different approaches that the US and China are taking to address domestic economic problems.
While the US Federal Reserve is raising interest rates as it attempts to curb inflation, the People's Bank of China (PBOC) has been lowering interest rates to stimulate growth in an economy devastated by COVID lockdowns.
The South Korean won, the Australian dollar, Singapore dollars, and other currencies of established economies in the region have all suffered due to the yuan's decline.
Asia's developing economies are also at risk since they supply China's manufacturers with components and raw materials making them dependent on the yuan.
In the past, China has been charged by Washington with deliberately weakening its currency to keep exports from the US cheap and imports expensive.
Source credit: https://www.bbc.com/news/business-63056680