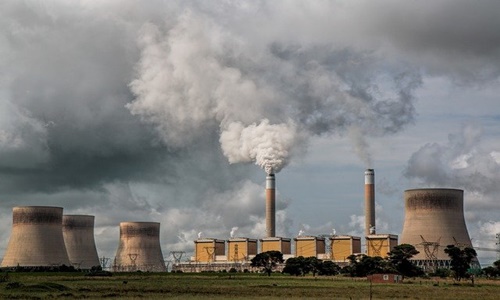 MPs from the UK have reportedly cautioned that if the government jumps into giving power station operator Drax more state support, people may find themselves paying higher energy bills.
Nuclear and renewable power generators are being encouraged to provide electricity at below-market rates in line with Liz Truss' £150 billion ($171.2 billion) energy bill freeze.
Officials have begun negotiations with older solar, wind, and nuclear generators, contracts that have profited from windfall gains as gas prices have soared. They are trying to convince these old power generators to shift to modern and less-lucrative deals, in exchange for long-term income assurance.
It is believed that Drax, which owns the sizable power station in North Yorkshire and is the largest emitter of carbon dioxide in Britain, may also start negotiating over units 2 and 3 at its plant, which is eligible for the program since it receives payments under the renewable obligation certificate (ROC) for burning biomass wood pellets.
Since the initiative is voluntary, suppliers are not required to negotiate with the administration. Drax has not stated if it intends to modify its contract. The company claimed to be working with the state in partnership to develop ways in which they can support the nation at the time of energy crisis this winter.
There are growing concerns that the government will find it challenging to come to an agreement because generators will need to be persuaded to forego increased prices that are unlikely to go down anytime soon. If the sharp rise in wholesale gas prices quickly goes down, officials risk making deals that will turn out to be burdensome for taxpayers.
According to estimates by the thinktank Ember, Drax will have received more than £11 billion ($12.5 billion) in government payments between 2012 and 2027, when the ROC subsidies end. According to reports, the new contracts may last for 10 to 15 years, giving Drax the chance to secure public funding for a further ten years.
Source credit: https://www.theguardian.com/business/2022/sep/20/energy-bills-drax-carbon-emissions