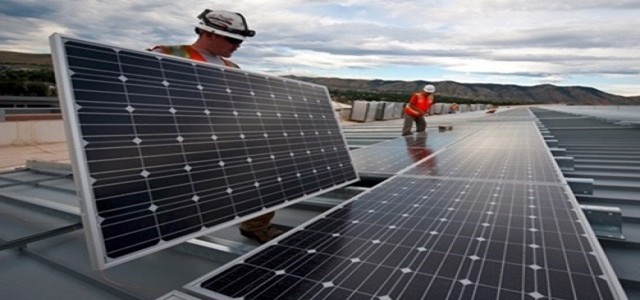 Alchemy Renewable Energy (ARE), a portfolio firm of Monarch Private Capital that operates and owns renewable energy plants, has recently finalized a 44.51-MW (DC) solar, clean energy portfolio in Indiana with TEV (Telamon Enterprise Ventures), its joint venture partner.
Reportedly, ARE's holding company, Monarch Private Capital bagged the tax equity financing of a seven-solar-project portfolio across Indiana by collaborating with a prominent, domestic life insurance firm.
Commenting on the seven-solar-project portfolio, Chuck Kaiser, Managing Director of financial investments, Monarch Private Capital, said that insurance companies prefer offering tax equity for large-scale utility solar projects. Expected returns on these projects are significantly higher than the investment-grade fixed-income market for a comparatively low risk.
As per reports, the state's wholesale electric power provider, Indiana Municipal Power Agency, had developed the renewable energy portfolio and is the Engineering Procurement & Construction provider and off-taker for the projects.
TEV and ARE joint venture would have 12 total projects spanning across regions like Centerville, Gas City, Richmond, Crawfordsville, Tell City, Tipton, and Scottsburg. Apparently, TEV comes as the portfolio's majority co-sponsor, while ARE holds the title of minority co-sponsor.
An investment on such a large scale would create a significant, positive environmental impact on Indiana as well as its surrounding states. Some of these positive impacts include a reduction of almost 39,000 MT of CO2e emissions within the first twelve months of operations and clearing approximately 233,000 MT CO2e of emissions over the first six years.
Alchemy Renewable Energy and Monarch Private Capital are constantly undertaking green projects to fulfill its social, governance, and environmental goals. In fact, numerous companies nowadays are focusing on investing in renewable power projects throughout the United States. This trend could massively boost the country's effort to transform into an environmentally sustainable economy.
Source Credit: https://www.renewableenergymagazine.com/pv_solar/alchemy-renewable-energy-closes-the-financing-for-20200506