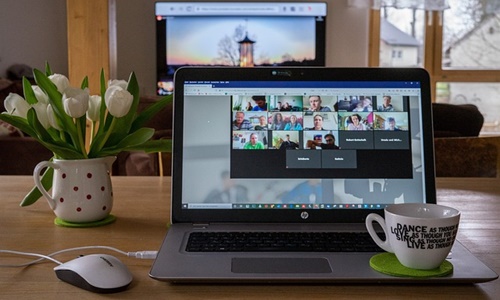 Zoom, a platform for video conferences, has reportedly unveiled new capabilities to support contemporary work environments in the hybrid era.
As per reports, Zoom revealed four new platform features at its annual event. These features include Spots, Virtual Agent, Mail and Calendar, and IQ Virtual Coach.
The 'Mail and Calendar Clients' feature allows users to access their email and calendar without having to leave the platform. The company claimed in a statement that both services will be seamlessly integrated into the platform.
Additionally, the company introduced 'Mail and Calendar Services' for those users who do not have access to advanced IT services but are concerned about security and privacy. Beta versions of the Mail and Calendar clients and services will soon be made available.
It is pivotal to note that early in 2023, the platform will launch 'Spots,' which is a 'video-enabled persistent place,' to facilitate inclusive interactions and keep team members in touch.
Furthermore, the 'intelligent conversational AI and chatbot solution' known as 'Virtual Agent' uses machine learning and natural language processing to recognize and resolve consumer issues. Early 2023 will see its availability for users as well.
In addition to this, 'IQ Virtual Coach' as part of IQ for Sales will soon be made available. It will model different selling scenarios to provide salespeople with a training environment where they can hone their pitches, get feedback from prospects, and get real-time content recommendations while they converse with them, as reported by Zoom.
Soon, it will be easier for developers to provide and maintain apps that interact with the platform by enabling administrative-authorized installed apps. According to sources, app developers will soon be able to sell their creations on the Zoom app platform.
For the unversed, Zoom is a cloud-based video conferencing software that may be used for webinars, live chat, video conferences, audio conferences, and recording meetings. With a 40-minute time limit, the free plan permits up to 100 concurrent users.
Source credit: https://www.business-standard.com/article/technology/zoom-announces-new-features-for-modern-work-experiences-details-here-122110900348_1.html#:~:text=Video%20conferencing%20platform%20Zoom%20has,and%20'IQ%20Virtual%20Coach