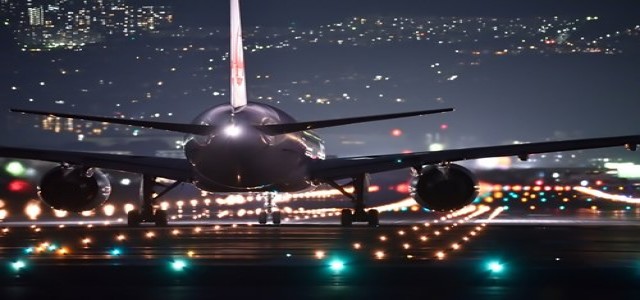 Vertical Aerospace, Britain's leading contestant in the competition to commercialize electric vertical flight, revealed the VA-1X, a vectored-thrust aircraft that signifies an important departure from the company's earlier multicopter design.
The range of the air taxi is reported to be 100 miles with a cruise speed of 150 mph. The aircraft is expected to be 30 times quieter than a helicopter. It can carry or four passengers with luggage or 992 lbs payload.
Vertical Aerospace's VA-1X images depict a highly efficient design for a cruise flight consisting of a V-shaped tail and a 49-foot wingspan and the aircraft is powered by 8 propulsors, 4 on each wing. As per the video footage released by the company, the four rear propellers as fixed and will assist during takeoff and landing while the front four will bend forward to shift the aircraft into cruise flight
VA-1X design of Vertical is powered by the cloud-based 3DEXPERIENCE development platform of Dassault Systems and extracts from Formula One racing. F1 engineering and R&D firm, MGI Technologies was acquired by Vertical Aerospace in October 2019. This enabled Vertical to quickly design and build precise lightweight composite fuselages, conduct aerodynamic testing, crash and fatigue analysis, and more.
To include flight controls and deck technologies for the VA-1X, Vertical recently extended its earlier supplier agreement with Honeywell. The additional supplier has also been selected as per the reports but not yet announced. The development and manufacturing of the aircraft will be done in the U.K.
The CEO of Vertical Aerospace, Michael Cervenka is proud to take eVTOL a step closer to mass-market adoption with the launch of the VA-1X and support the next era of aviation. He stated that Vertical Aerospace believes in making commute quick and affordable for people without causing any harm to the planet. `
Being aware of the timeline and confidence in their design, the company plans to move directly to a full-scale build of the aircraft by testing individual systems like propellers.
Source: https://www.aviationtoday.com/2020/08/26/vertical-aerospace-reveals-va-1x-air-taxi-targets-2024-commercial-operations/