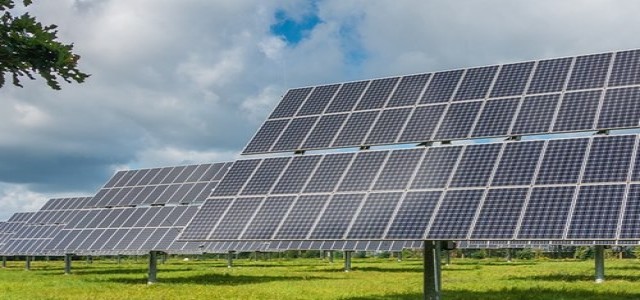 German green lender, Umweltbank, has reportedly announced that it will furnish a €55 million loan for the development of Anumar's Schornhof solar park, with a generation capacity of 110 MW and currently undergoing construction in the Bavaria region of the country. Umweltbank, known for financing environment-friendly projects, has stated that the loan is the bank's largest investment in renewable energy projects backed by PPA.
Thomas Benz, the Deputy Head of Energy and Infrastructure at Umweltbank, has stated that the bank has granted several loans for solar projects in the recent months and had a slow start at the end of the last year, but was able to learn and collect experience. Presently, the bank has answered finance requests for around 300 MW of solar projects in the form of power plants having generation capacities varying from 8 MW to 100 MW.
Benz has further stated that Umweltbank gives an initial funding decision within a period of two weeks, if all permits are in place for the proposed projects. The bank usually gives a final decision within a duration of eight weeks of the application. It can, however, make a quicker decision, provided it has been allowed into the PPA negotiations from the beginning, added Benz.
Of late, Anumar has secured the signature of Statkraft, a renewables company from Norway, on an 11-year PPA. The agreement deals with 50 MW of the generation capacity of the Schornhof solar project amounting to €60 million. The developer is under negotiations to contract the sale of power for a further 30 MW generation capacity and has been already awarded a feed-in premium contract for another 30 MW.
Umweltbank was attracted to the Schornhof solar project due to its change of use from agriculture to solar farm and its associated attendant biodiversity benefits. The project is located in the Donaumoos area, intensively utilized for agriculture. According to the bank, these areas can be recovered in the long term, once the solar park begins its operations.
Source Credits:
https://www.pv-magazine.com/2020/07/27/umweltbank-finances-110-mw-solar-project-in-germany/