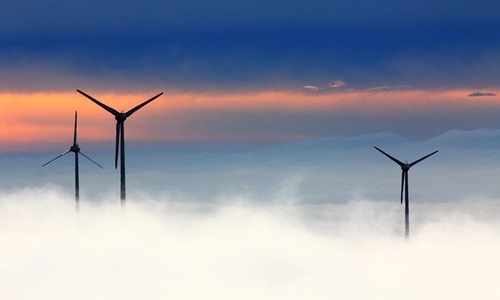 British ministers' plans to put energy expectations on hydrogen can reportedly double the cost of heating a home compared to natural gas by the end of the decade, as per research.
The top energy analyst Cornwall Insight claims that using hydrogen for residential heating could end up being far more expensive than using natural gas.
According to the study, which was commissioned by renewable energy charity MCS Foundation, utilizing hydrogen might increase home energy prices by roughly 70% compared to using gas from now to 2050, when Britain is legally required to reach zero emissions of greenhouse gases.
To cut carbon emissions from residential heating, ministers plan to enable hydrogen to be mixed with natural gas in the UK's gas networks. Additionally, from 2026, a prospective large-scale hydrogen supply to home gas heaters is also being considered.
The chancellor, Kwasi Kwarteng, promised to support five hydrogen infrastructure initiatives in the mini-budget he released on Friday.
Supporters of hydrogen contend that the gas may be utilized without significantly upgrading the UK's current infrastructure of gas boilers, and gas pipes which make up most home heaters in the country.
However, using hydrogen has drawn significant criticism, with some experts stating that it could face insurmountable technical challenges.
Michael Liebreich, Liebreich Associates' chair, criticized Britain's current network of gas corporations, engineers, and plumbing firms, known as 'boiler-slingers' for favoring hydrogen over other proven low-carbon technologies and heat pumps.
There are also concerns regarding the low-carbon character of various types of hydrogen because there are green ways of hydrogen production from renewable energy and blue ways to generate hydrogen from fossil fuels. If the carbon dioxide produced is missed and stored, the blue way does not constitute a reduction in greenhouse gas emissions.
Those who have expressed concern have been mostly shut out by aggressive lobbying from fossil fuel firms, which see hydrogen as a potential source of income, a way to shift their current resources and infrastructure to seemingly low-carbon goals.
Source credit: https://www.theguardian.com/environment/2022/sep/26/hydrogen-could-nearly-double-cost-of-heating-a-home-compared-with-gas