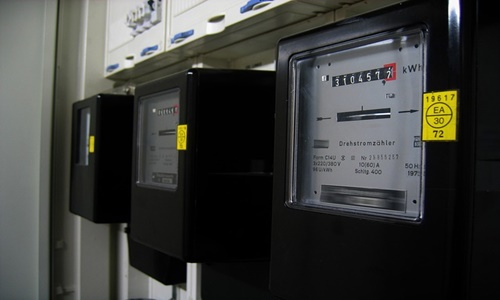 Cash-strapped British households that are not able to pay their monthly energy bills are reportedly shifting to prepayment meters in large numbers, with 10,000 to be installed each month in this upcoming winter as the rising cost of living crisis worsens.
Uswitch, a price comparison site, claims that the shocking trend is alarming because consumers may withdraw when consumption and bills are likely to be the highest during the coldest season of the year, after over two years of decline in the number of meters as more houses switch to direct debit.
Instead of disconnecting struggling customers, most suppliers place them on prepayment meters. Many such clients disconnect themselves after they fail to load the meter.
Additionally, the cost of standing charges for prepayment meters is around £50 ($57.87) higher annually for the typical household than it would be for a customer who pays by direct debit.
The comparison website discovered that 7.38 million houses were using pre-paid meters during Q1, up from 7.35 million in the last three months of 2021. It calculated that this increase was due to the installation of nearly 60,000 new meters in six months.
According to Uswitch, this winter 10,000 additional homes will switch to pre-payment meters based on existing patterns. Based on the report, customers most at risk of switching were those who were unable to keep up with growing energy prices and were, therefore, most likely to quit paying top-up payments.
Meanwhile, former Prime Minister, Liz Truss' commitment to freeze energy bill hikes was reversed last week by chancellor Jeremy Hunt, who cut the support timeframe from two years to six months.
The plan, which might be changed again with Rishi Sunak as the new UK prime minister, now includes a £2,500 ($2893.56) ceiling on the yearly cost of an average dual-fuel bill till the end of April. After that, only the most disadvantaged will receive support, while average households are expected to face increasing energy bills to over £4,300 ($4976.93) per year.
Source credit: https://www.theguardian.com/money/2022/oct/25/uk-homes-switching-to-pre-pay-meters-to-keep-energy-bills-under-control