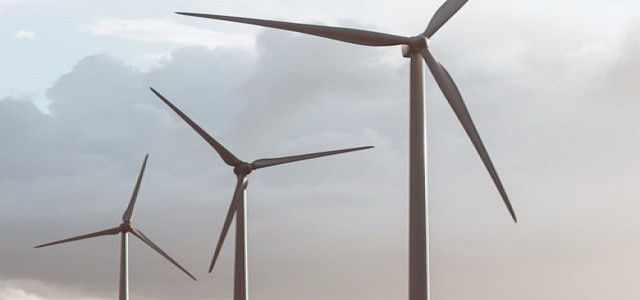 MHI Vestas completed the installation of the most robust wind turbine, V164 9.5 MW, on a floating offshore wind platform. Fitted on a platform of Principle Power WindFloat at the installation dock for the floating offshore wind farm of Kincardine, it's the 1st of the 5 units that are to be fitted at this project.
Developed by the Cobra Group, Kincardine is likely to be the largest wind farm across the globe by nameplate capacity. The first 9.5MW unit at the project site is estimated to be anchored in December 2020
The five turbines and platforms are reported to be installed nearly 15km off the Kincardineshire coast, at water depths in the range of 60-80 meters.
Allan Birk Wisby, the MHI Vestas Project Director expressed his pride in installing the highly powerful wind turbine on a floating offshore wind platform. The V164-9.5 MW turbines are the perfect fit for the Kincardine project and the completion of the first installation at the dock is the team's great achievement. He looks ahead to complete the installation of the remaining units.
Cobra Group also expressed their delight about developing the world-leading project. Kincardine project will be the biggest ever built floating windfarm. The installation of the world's largest turbine even been anchored on a floating foundation signifies a chief milestone for the project and the company looks forward to witnessing it generating power at the site in the near future.
The floating offshore wind farm at Kincardine is established by Kincardine Offshore Wind which is a completely owned division of Pilot Offshore Renewables (PORL), a combined venture between Renewable Energy Ventures and MacAskill Associates. It is developed in Aberdeen Bay nearly 15km off the south-east coast of Kincardine shire.
The project is projected to power nearly 35,000 households in Scotland.
Source: https://www.evwind.es/2020/11/11/first-ever-v164-9-5-mw-wind-turbine-installed-on-a-floating-wind-energy-project/78084
https://www.rivieramm.com/news-content-hub/first-v164-95-mw-turbine-installed-on-scottish-floating-wind-projectnbsp-61703