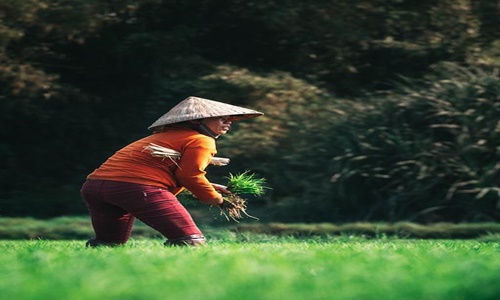 Thailand and Vietnam, two of the world's top rice exporters, are in conversation to increase rice prices together, said Thailand's government spokesperson Thanakorn Wangboonkongchana.
Thanakorn said that both the countries are looking forward to raising rice prices, increasing farmer profit, and augmenting the bargaining power in the international market. He further said that the rice prices have been low for 20 years whereas the production cost has increased.
After India, Thailand and Vietnam are the second-and third-largest rice producers and exporters across the world. A price hike in rice, which is a staple grain for many, would be bad news for billions of consumers particularly as it comes after soaring wheat rates.
Jurin Laksanawisit, Thai Commerce Minister, told that Thailand's rice exports are getting a thrust this year due to the surging global demand and as country's currency falls to a 5-year low against the US dollar, which is utilized to trade commodities internationally.
Food Association of Vietnam forwarded the prospect of measures to boost the rice rates ahead of June meeting with Thai counterparts.
The Chairman of Vietnam's Food Association, Nguyen Ngoc Nam said that the meeting will primarily emphasize on measures to foster sustainable food production methods. He further said that it is not reasonable to discuss raising or controlling rice rates at this time when the food price across the globe is on the rise.
According to US Department of Agriculture, neither Vietnam nor Thailand are in shortage of rice supply this year. However, inflation in both the economies has robustly sharpen in the previous year. This is putting the government in pressure to soften the impact on their populations, especially who are employed in agricultural sector.
However, if Vietnam and Thailand try to hike up the prices, the price-sensitive consumers may shift to other major exporters for rice such as India said B.V. Krishna Rao, President of the All India Rice Exporters Association.
He further said, that neither country has approached India in discussions for rice price hike.
Source Credit: https://www.businessinsider.com/thailand-vietnam-talking-to-hike-rice-prices-food-crisis-india-2022-5?IR=T