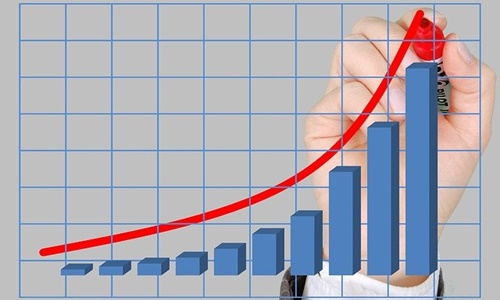 City officials have also announced an action plan for aiding businesses and boosting consumption
Easing a city-wide lockdown that started some two months ago, authorities in Shanghai are reportedly planning to cancel many of the restrictions imposed on businesses including the resumption of work from this Wednesday and introducing policies for supporting China's dented economy.
Last month, the commercial hub of China, Shanghai, reported a massive decline in its economy as the cases of COVID-19 were rising, and the country was under strict regulations and lockdowns, affecting the retail manufacturing and its property sector.
Now, as per a statement made by Vice Mayor Wu Qing in a news briefing, the city government is planning to revisit the guidelines for preventing the epidemic and controlling the return to work, by cancelling unreasonable restrictions on the continuation of work and production for enterprises and do away from its "white-list" system.
Qing signaled how they had prioritized some companies previously for resuming work and had issued lists of names. He further said that from the 1st of June, businesses would be no longer required to apply to resume work, without providing any other details about the restrictions being removed or not.
Additionally, city officials also announced an action plan comprising 50 policy measures for enhancing the economy, intended to aid enterprises and encourage consumption. This includes fast-tracking the issuance and use of local government bonds, requesting banks to renew loans for medium and small enterprises, and building a green channel for favorable real estate projects.
The city will also be lowering some taxes on passenger car purchasing to encourage consumption of auto consumption and enhance the quota of license plates for passenger vehicles by 40,000 this year.
Shanghai had earlier issued around 135,000 such license plates in the fiscal year 2021.
Source Credit - https://www.business-standard.com/article/international/shanghai-to-cancel-several-restrictions-on-companies-to-aid-economy-122053000049_1.html