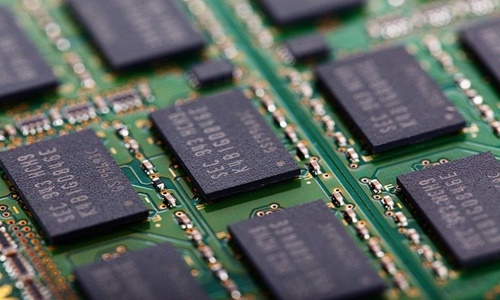 Samsung Electronics, the leading South Korean technology company, has reportedly warned that the global economic slowdown will result in a 32% decline in company profits as demand for electronic devices as well as memory chips declines.
The South Korean corporation expects its operating profit for the quarter to have been around 10.8 trillion won ($7.6 billion).
Advanced Micro Devices (AMD), a US chip manufacturer, also reported being impacted by a decline in computer demand on Thursday.
People are also reducing their spending as the cost-of-living rises.
Samsung's profitability from its microprocessor manufacturing division suffered as memory chip prices fell globally due to waning consumer technology demand.
The projections represent Samsung's first year-over-year fall in quarterly earnings in nearly three years for the three months ending in September.
On October 27, Samsung is scheduled to disclose its profits.
AMD's revenue projections for Q3 were nearly $1 billion less than previously anticipated, indicating that the decline in chip demand may be worse than expected.
Lisa Su, AMD's CEO, stated that the personal computer or PC market plummeted substantially in the quarter. She added that the demand had fallen short of expectations due to the weak economy.
Shares of AMD decreased by 4.5% in New York after-hours trading.
According to Neil Shah of Counterpoint Research, because of declining customer demand, this will be a recurrent topic for businesses in the second half of 2022.
Electronic device sales have suffered as a result of consumers being discouraged from making purchases due to growing prices, increased borrowing rates, as well as the influence of Russia's invasion of Ukraine.
As a result, firms that acquire memory chips, such as those that make smartphones and computers, have reduced their purchase as they exhaust their current stocks.
Analysts in the technology sector predict that memory chip costs will keep falling over the coming three months as sales of smartphones will continue to decline, with no recovery in demand until the beginning of next year.
Source credit: https://www.bbc.com/news/business-63167922