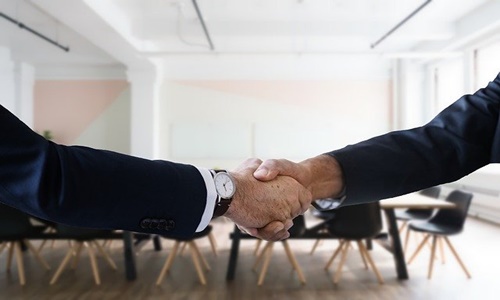 Salesforce, an American cloud-based software company focused on sales, has recently informed that it will acquire bot-based service Troops.ai to incorporate with Slack and make it easier for sales department to update and retrieve data across Salesforce's several systems.
According to Salesforce, Troops.ai would integrate with Slack when the acquisition closes in Quarter 2 2023, which is subjected to customary closing conditions.
Dan Reich, CEO of Troops.ai, wrote in a blog post that when Troops was started, the company wanted to make work easier, more collaborative, and more intelligent. This move will help Troops to achieve an incredible milestone and the company would like a chance to thank its community, partners, valued customers, investors, and the team for all the support and partnership.
Taking from the previous collaboration between Salesforce, Slack and Google Apps with analytics tools on the back end and data processing, Troop's product attracted several investors including Slack Fund. It secured $19.4 million in venture capital from Slack Fund, Aspect Ventures, Flight.VC, Susa Ventures, and others prior to the Salesforce purchase.
Reich added that Troops have been the leader in the industry, and it has been able to attain this position in the industry by providing real-time insights from systems of records like Salesforce to systems of engagement like Slack, which brings together solution and information that client-facing teams require to resolve for closing new deals and support existing clients.
Salesforce acquiring Troops is seen as a giant attempt to more firmly integrate Slack with its broader software solution. When Salesforce bought Slack in the year 2020, analysts were doubtful if the company could bring up the chat platform on top of its existing products.
In 2020, analysts estimated that Slack would be able to generate a revenue of $876.3 million in the highly competitive market with top rivals such as Google Chat and Microsoft Teams. However, Slack notched a fraction of $17.1 billion of Salesforce's total revenue in the same year.
Source Credit : https://techcrunch.com/2022/05/10/salesforce-acquires-troops-ai-to-make-useful-slack-bots/