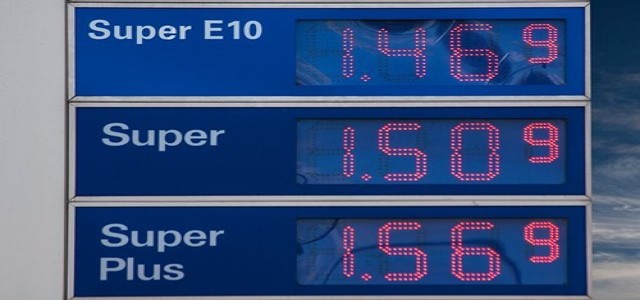 Oil prices are reportedly trading near $100 at a time when there is an ongoing supply deficit caused due to the Russia-Ukraine conflict which is weighing against consumer efforts to tame oil prices.
In addition to this, the coronavirus has resurfaced in China, causing a dent in the country's oil demand, with the 25 million citizens of Shanghai going into a lockdown-like situation after China reported daily infections of more than 13,000.
Speculations have it that the state media of China has reported a case infected with a new unknown subtype of Covid19.
Moreover, the U.S. benchmark drooped to the lowest levels last week in two years following the release of significant crude from strategic reserves announced by the Biden administration as an attempt to address energy prices that rippled after Russia's invasion of Ukraine.
While the industry waits for more details of the counter-strategy, International Energy Agency allies are expected to turn towards stockpiles.
Following the U.S. initiative, Goldman Sachs Group also forecasted sustainable prices and showcased an overall positive outlook on the oil industry.
According to the world's largest independent crude trader, Vitol Group, even though oil prices have surprisingly dropped to lower-than-expected levels, they do not propose any risks from factors such as the ongoing disruption of Russian supply and exports.
On the other hand, investors are waiting for Saudi Aramco to announce the official purchase cost of cargoes to be loaded in the month of May – providing them deeper understanding and a realistic perspective of the OPEC+ heavyweight Saudi Arabia.
As per a credible survey of traders and refiners, prices starting from the key Arab Light grade to Asia may shoot up to record-high levels considering the shift of buyers from Russian crude to alternative sources amidst war.
Source Credit: https://www.bloombergquint.com/markets/oil-extends-retreat-as-china-battles-worsening-virus-outbreak