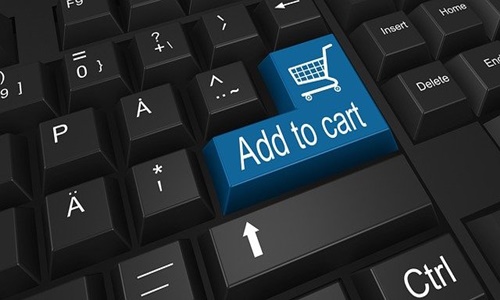 Image sharing & social media platform Pinterest, reportedly, announced that it signed a multiyear strategic ad deal with Amazon.com Inc., making the e-commerce giant its first partner for third-party advertising.
The collaboration is a unique attempt by the site to converge on the changing interests of customers around product discovery. It aims to bring more brands and relevant products to the image sharing platform.
Recently, video platforms such as TikTok and Reels have gained popularity. Pinterest realized that the pinboard concept started to feel rusty, thus introducing Idea Pins, a video-first feature to increase investment in creator content.
The company has tirelessly worked to link idea inspiration to products. The Amazon partnership will amplify these efforts by offering consumers a more seamless purchasing experience. Notably, the e-commerce site enables the customers to save their payment details, so the shoppers do not need to fiddle with form filling and can enjoy faster checkouts.
As per the blog posted by Pinterest, over 463 million people visit the platform every month to design a life they love. Products & brands are an important part of this journey, enabling Pinners to move easily from inspiration to action. Advertisers also realize the value of reaching out to users with high buying intent. The partnership with Amazon will allow the company to scale the inspiration-to-action efforts in meaningful ways.
Amazon Senior VP Paul Kotas was quoted saying that the customers will find it extremely easy to discover & buy relevant products through shoppable content, and through the desirable partnership brands will gain differentiated value.
When a user will encounter an ad on Pinterest, they can directly visit Amazon to complete the purchase.
It is speculated that deployment of the Amazon Ads integrations will start by the end of this year and happen over many quarters. It is yet to be decided where the ads will appear on the platform for the end-users.
SourceCredit:https://techcrunch.com/2023/04/27/pinterest-announces-multi-year-ads-partnership-with-amazon/?guccounter=1&guce_referrer=aHR0cHM6Ly93d3cuZ29vZ2xlLmNvbS8&guce_referrer_sig=AQAAAAeAY0_0DRnginGVcRfUDvxSrygzjF_FXcUZJxqwpsB_afL4Jr0KXyPjAfIk7IoHI5qaS-n2ke5Bgbg6Du5hkB6ZbP2M0U56APzWRrNuJ2DLmqqzkRV2Bm3JA4jE-dioEQs84lGQJTksSB1siiB_frf5zBvWwSeI0ne6kf2ihhFs