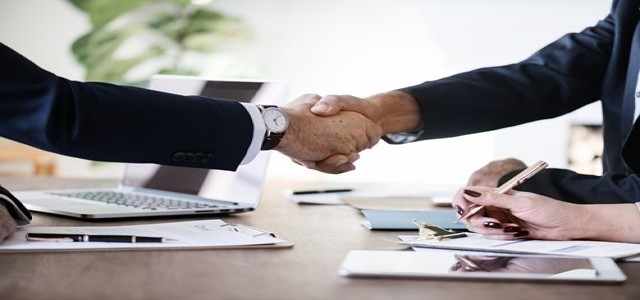 The global marine port and service market is expected to witness a substantial growth in the coming years. Owing to this growth, marine service sector is experiencing a general uptick in acquisitions and collaborations lately.
One such instance of this trend was recently observed when Lewis Marine Supply, a Florida based marine distributor which offers quality boating and transportation equipment, reportedly announced that it has acquired Jerry's Marine Service, a marine distributor firm located in Fort Lauderdale, Florida.
Jerry's Marine Service was founded back in 1971, the firm sells marine parts, motor parts and engines. The marine firm is also an authorized Honda and Suzuki dealer. The firm also has a location in Charleston, SC.
President of Lewis Marine Supply, Chelsea Beyer stated that addition of the business of Jerry's Marine Service to the company is a particularly foundational business opportunity. The company considers Fort Lauderdale its home base, and Lewis Marine Supply would be more stronger in its home market following the acquisition.
Beyer added that Charleston location addition is the first step of company towards an extended geographic reach that would better serve the company's customer. The product lines of Jerry's Marine are complimentary to Lewis Marine's, greatly enhancing its offering and enabling one-stop shopping to the customers of company.
Jon Lewis, owner of Jerry's Marine Service stated that the acquisition provides an ideal opportunity to give more to the customers of the company, and that the company is an ideal cultural fit.
Lewis added that both the companies are traditionally family operated businesses that have always valued strong product knowledge and better personal service. The company is thrilled to join hands and grow the business as a dedicated, integrated team going ahead. Jon Lewis would work as head of sales in Lewis Marine Supply.
The new business would work under the Lewis Marine Supply brand, while the name of Jerry's Marine Service would be kept for engine and motor related business. Jerry's Fort Lauderdale location would be relocated to the main facility of Lewis Marine over the coming few months. Jerry's Marine location in Charleston would soon be renamed Lewis Marine Supply, continuing its operations in Charleston.
Lewis Marine Supply did not disclose any financial terms pertaining to the acquisition deal.
Source credit: https://www.prnewswire.com/news-releases/lewis-marine-supply-acquires-jerrys-marine-service-300933709.html