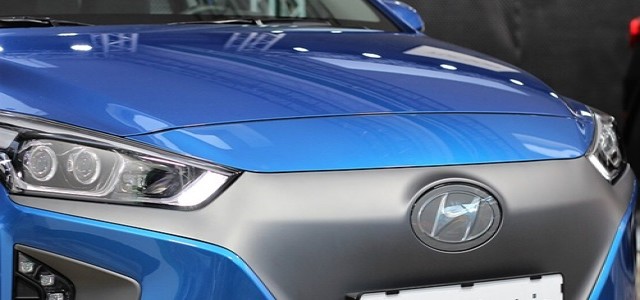 Hyundai headquarters recently approved the Smart EV project that aims to introduce smart electric vehicles to the Indian market.
Products developed under the initiative are expected to hit showrooms in two to three years.
Hyundai Motor Co, (Hyundai), a renowned multinational automobile manufacturing firm based in South Korea, has reportedly announced that it has approved the 'Smart EV' project that aims to launch smart electric vehicles (EVs) into the Indian automotive market soon.
Reports cite, new products developed under the initiative are expected to hit the roads over the next two to three years. The Smart EV project approval comes as the Indian Government gives a sizable boost to electric mobility across the nation by making EVs more affordable.
Sources familiar with the matter claim, Hyundai is also bringing up a dedicated electric vehicle (EV) architecture for the Indian market. The dedicated EV architecture is expected to be shared between the company and its affiliate Kia Motors, which recently made its entry into the Indian automotive market.
Moreover, Hyundai would also be using India as a mass production hub where the company would manufacture vehicles for other of Asia's emerging markets.
The Managing Director of Hyundai Motor India, SS Kim stated that the company has already started work on the EVs. Hyundai intends to align its strategy according to the Indian government's recently-unveiled electric mobility initiative. Kim further added that the firm is committed to introduce over 38 cleaner automotive solutions including fuel-cell, electric and hybrid vehicles globally with the Hyundai Kona EV scheduled for launch in India over the next few days.
India's EV industry is anticipated to witness a momentous period of growth in coming years with Hyundai rival Maruti Suzuki planning to launch its locally-produced EV as early as 2020. Meanwhile, Tata Motors, Toyota Kirloskar, Renault and Mahindra Ford are also planning to launch their compact EV cars in the country soon.
According to reports, financial information related to the Smart EV project or the dedicated EV architecture has not been unveiled yet.
Source Credits: https://auto.economictimes.indiatimes.com/news/passenger-vehicle/cars/hyundais-smart-evs-may-hit-the-road-in-2-3-years/70121667