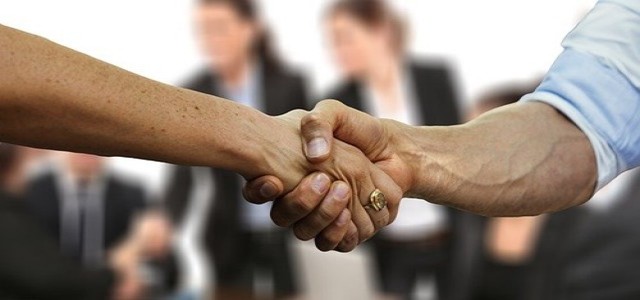 The partnership aims at increasing access for HCI customers with an integrated offering via Pine Labs Point of Sales (PoS)
Home Credit India (HCI) has teamed up with Pine Labs, a leading merchant commerce platform, for making the former's Ujjwal Card's digital EMI-financing options available at Pine Labs POS terminals pan-India catering to HCI customers.
The local subsidiary of international consumer finance provider Home Credit plans on integrating with Pine Labs Point of Sales (PoS) leveraging a pan-India model to support an omni channel connection for its offerings.
Speaking on the collaboration, Ankush Khosla, Chief Sales Officer at HCI, mentioned that it will amplify number of outlets to support surge in customer transactions and boost acceptability of its Ujjwal EMI card, while focusing on enhancing customer acquisition potential through Pine Labs.
With a consumer base exceeding 10 million, HCI believes that the latest partnership will boost its customer loyalty with new offering of large PoS network – which will allow customers to benefit from Home Credit's paperless EMI financing – and ultimately enable new customer acquisition.
HCI's two-year binge of launching series of digital loan products led to the introduction of digital Ujjwal EMI Card in late 2020, which offered its customers with instant pre-set credit limit.
Notably, the trending paper-free no-cost EMI options offer appealing selling propositions for merchant with higher flexibility to modify their purchase into 3,6,9,12 months EMI alternatives with no additional cost after just few taps of Pine Lab's smart Android PoS terminal.
As a part of the first phase of partnership, Ujjwal EMI offering will be made available across 18,000 stores with an initial offer of flat 5% cashback on purchase of home appliances, mobiles, and consumer electronics.
According to Mr. Khosla, Home Credit has a rather dominant presence in the northern and western parts of India and aims to expand more towards the South and East to address the pan-India population.
Currently, Home Credit has presence across more than 579 cities in India and gains majority from outside of the metro cities up to 50-60%.
Source Credit: https://www.thehindubusinessline.com/money-and-banking/consumer-finance-major-home-credit-india-partners-with-pine-labs-to-strengthen-retail-network/article65308803.ece