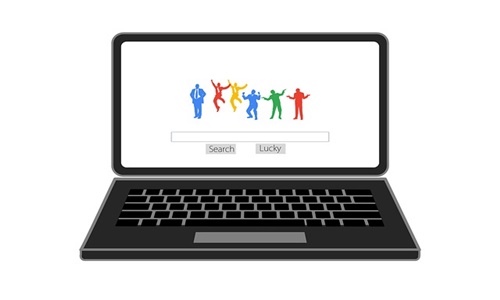 Google, the most used search engine, has made significant strides in the use of quantum computers for practical applications. Engineers behind the breakthrough have stated that there will be a significant shift in the use of quantum computers, which will help solve difficulties currently restricting the efficient use of technology.
According to researchers, the firm is building a functional computer which can be used to perform complex arithmetic calculations which are challenging or even impossible for traditional computers to execute. However, errors and bugs are often found in the technology, which represent a significant issue in the practical application of quantum computers.
The tech-giant had previously announced that it had reached quantum supremacy three years ago. Researchers at Google Quantum AI have now reached a break-even point, by exploring ways to minimize errors as the size of the system increases.
Engineering director at Google Quantum AI, Dr. Hartmut Neven, has expressed that there are still a lot of challenges for quantum computing to reach its peak. However, he added that at this stage, commercial value for quantum computers can be promised. He also confirmed that while the company has reached the break-even point, there are still several milestones to be achieved.
The Chief Executive of Google and Alphabet, Sundar Pichai, has also commented that it is possible to lower the rate of errors to almost zero by increasing the number of qubits, which the engineers at Google Quantum AI have demonstrated experimentally. This indicated a significant shift in how quantum computers are operated, he added. He went on to explain that Google engineer are using a group of qubits as one logical unit, rather than working on physical qubits one by one on the quantum computer.
Google scientists have also opined that while there is still scope for improvement in lowering error rates for effective computation, the recent breakthrough represents a fundamental step forward for future development in quantum computing.
Source Credit: https://www.independent.co.uk/tech/google-quantum-computer-error-correction-latest-b2287412.html