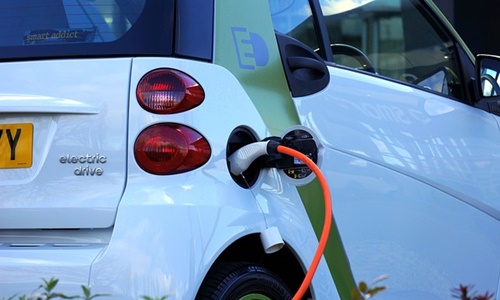 General Motors, the renowned American automotive company, is reportedly launching a new business venture to provide electric vehicle chargers, solar panels, stationary battery packs, as well as other energy-management equipment for businesses and homes.
The newly created division, known as GM Energy, aims to capitalize on the software and battery technology that GM has recently acquired to create a new range of EVs that will eventually replace its current internal combustion alternatives.
GM Energy will include hardware like batteries, hydrogen fuel cells, solar panels, and cloud-based software that can connect these products with electric cars and utility firms. These services and products are all part of what the firm refers to as energy management.
The solutions can be customized for both commercial and residential customers, including enterprises with electric vehicle fleets.
The 2024 Chevrolet Silverado EV is currently on sale, and commercial activities are already up and running. Home energy systems will become available in 2023.
In addition to helping the automaker control the consumer experience when they buy a new EV, GM Energy also seeks to build a sustainable business to double its yearly sales to $280 billion by the end of this decade.
GM isn't the first player in this market. Tesla has long provided solar energy storage and charging facilities. Additionally, there are more established rivals like Generac. Ford Motor is also moving into this market.
Travis Hester, vice president, GM's EV growth operations, estimates that the entire addressable market for the goods and services that GM Energy is aiming to sell is between $125 billion and $250 billion.
Hester claimed that GM Energy has so far collaborated with several organizations that will aid in the delivery of its goods and services as well as the integration of those items into the grid. Among them are global solar firm SunPower, which will build GM's home systems and supply solar panels, as well as local utility providers including Pacific Gas and Electric (PG&E) as well as Con Edison.
Source credit: https://www.cnbc.com/2022/10/11/gm-energy-launches-to-connect-homes-businesses-with-ev-chargers-energy-storage.html?__source=google%7Ceditorspicks%7C&par=google